Behavior:
To use the URL creator to link to documents in your DocuWare Cloud system.
Solution:
1. In the web client you can identify your Organization ID by looking at the URL. The Organization ID follows the last part of the URL: orgid=
Log in to your Cloud Account:
https://YourCloudURL.docuware.cloud
2. Open the URL Creator app. (for example we will select option WebClient Integration URL)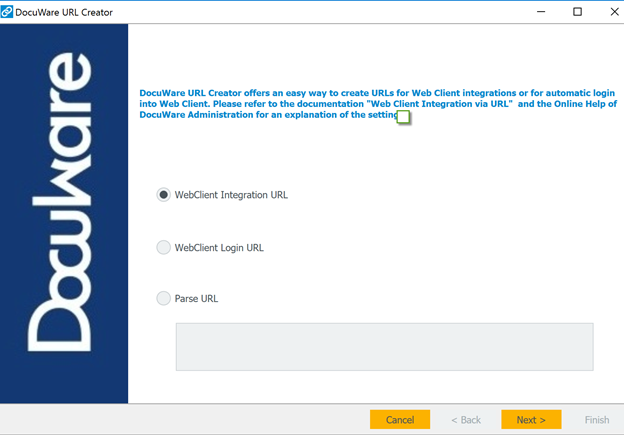 3. Set the appropiate parameters.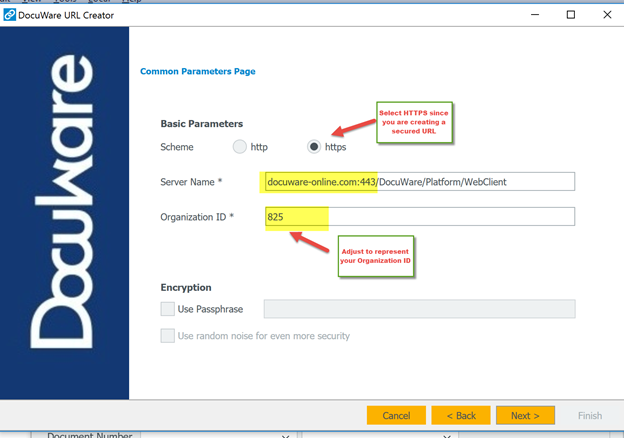 4. In this panel we can set the authentication method and life time for the URL if desired.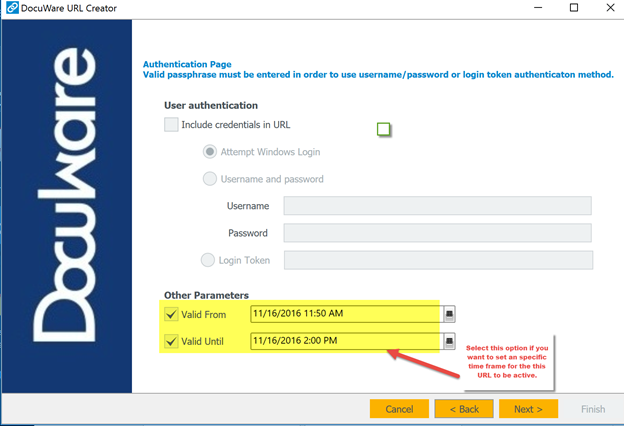 5. Adjust what you would like to include in the URL.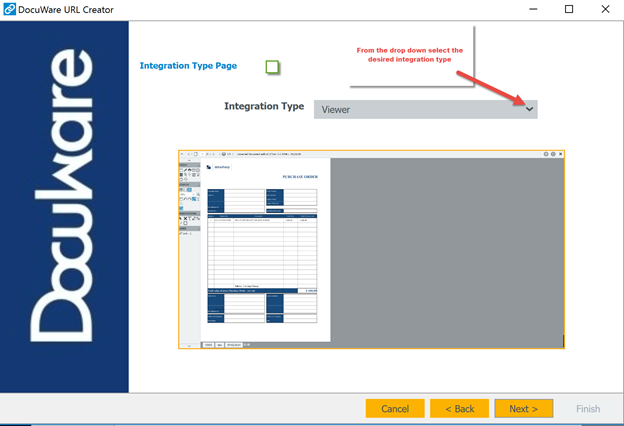 6. Next in the DocuWare Administration Tool, you'll find additional information to complete this section.

7. To test the URL, click on the button open.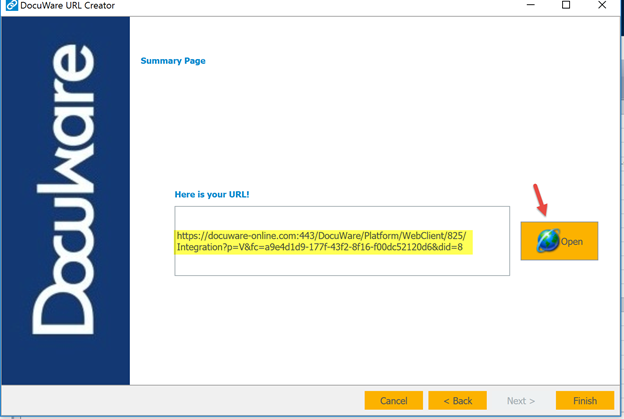 8. The documents will then be displayed during the test.