Behavior:
When using the web client from some computers, you may notice check boxes next to each document in the web tray or result list.
Solution:
DocuWare is in touch (or tablet) mode. This will occur if you are using a touch screen PC or Tablet. The check mark boxes aid in selecting multiple documents in lieu of having a keyboard and mouse.

This feature can be disabled by clicking on the drop down menu next to your login name and selecting "Mouse Mode".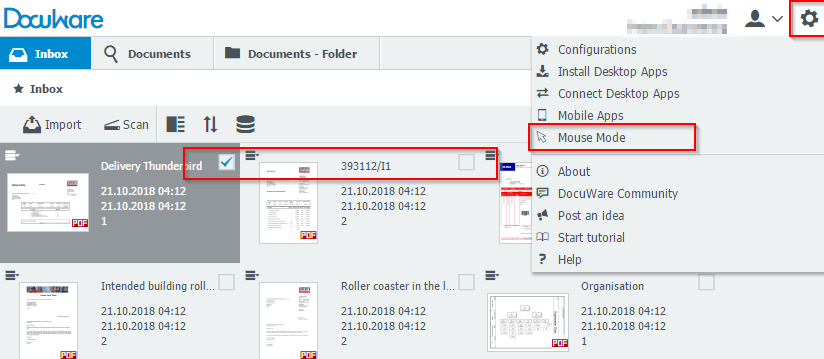 If you wish to revert, click on the dropdown again and select "Touch Mode".