Behavior:
Error message when starting the setup:
"There was an issue installing the prerequisites. Please install all recommended Windows updates and try again."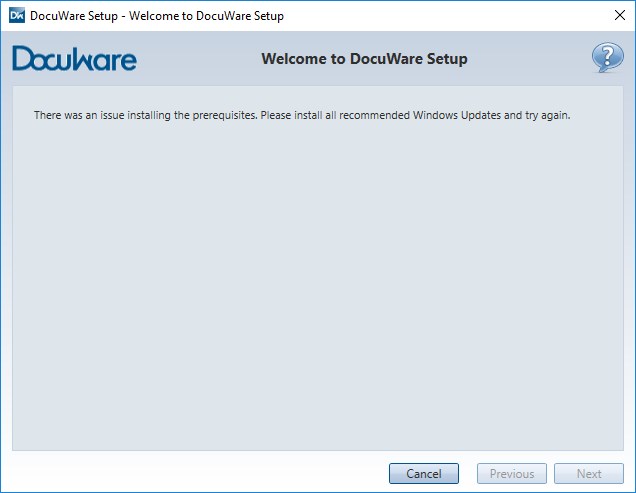 Solution:
DocuWare Setup tries to install the Microsoft Visual C++ 2015 Redistributable.
This cannot be done if version 2017 is already installed.

Please uninstall the Microsoft Visual C++ 2017 Redistributable, which you can find under Windows Programs and Features.
Now you can restart the setup.