Question:
How to reset the Intelligent Indexing Modelspace on DocuWare Cloud?
Solution:
NOTE: If you reset the Modelspace then all trained data will be deleted and Intelligent Indexing will start learning from the beginning. 

***By resetting the Modelspace, your used credits are NOT returned.***
Go to the Intelligent Indexing configuration page. (You must go here first because it will now have a cookie created to use your login.)
Open another browser tab, then go to https://intellix.docuware.com/html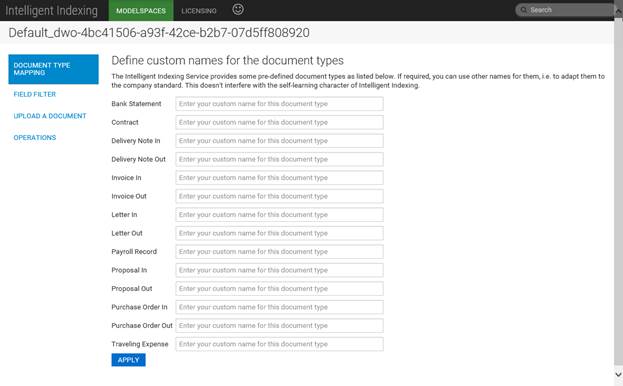 Click on "Operations":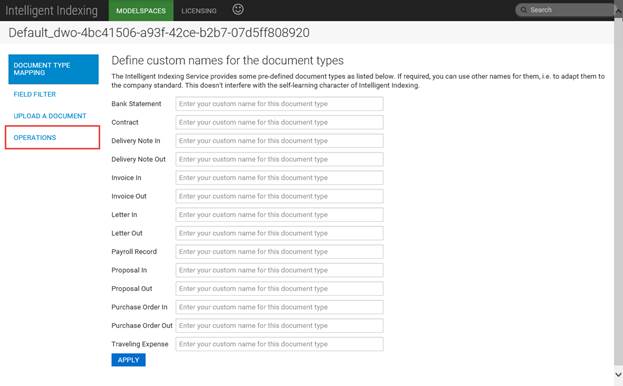 Then, click on the "Reset" button to reset the Modelspace: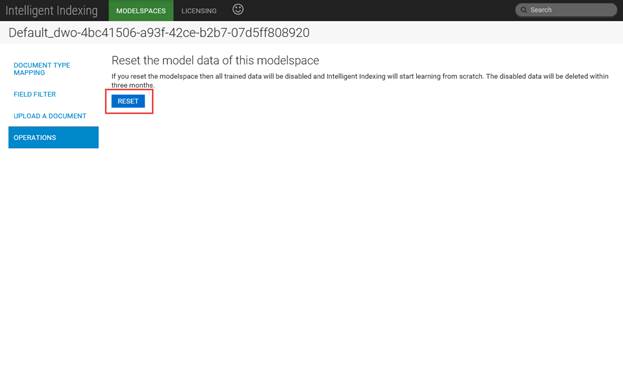 Your Intelligent Indexing Modelspace has now been reset and is ready for training.