Behavior:
While searching in a file cabinet using the Fulltext, some or all documents are not shown in the result list.
In most cases, the reason for this problem is that the fulltext data for the documents has not been created properly.
Solution:
To solve this issue, you need to do a fulltext reset, which can be done on a file cabinet basis.


If you have multiple File Cabinets, please run the fulltext reindex one by one to avoid performance restrictions.



1.
There are different scopes of the fulltext reset which should be used for different use cases.
First Scope:
You are unable to find specific documents.
 
Second Scope:
You cannot find most or any documents.
 
Third Scope:
Should there be no improvement using the first and/or second scope, you can try the third one.


As this will rebuild the fulltext from scratch depending on the amount of document, it can take a lot of time and server resources.

Additional Information:
2. To reset the fulltext data, you need to navigate first to the file cabinet.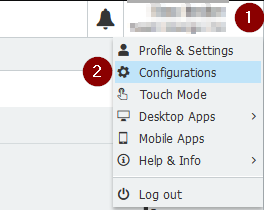 3.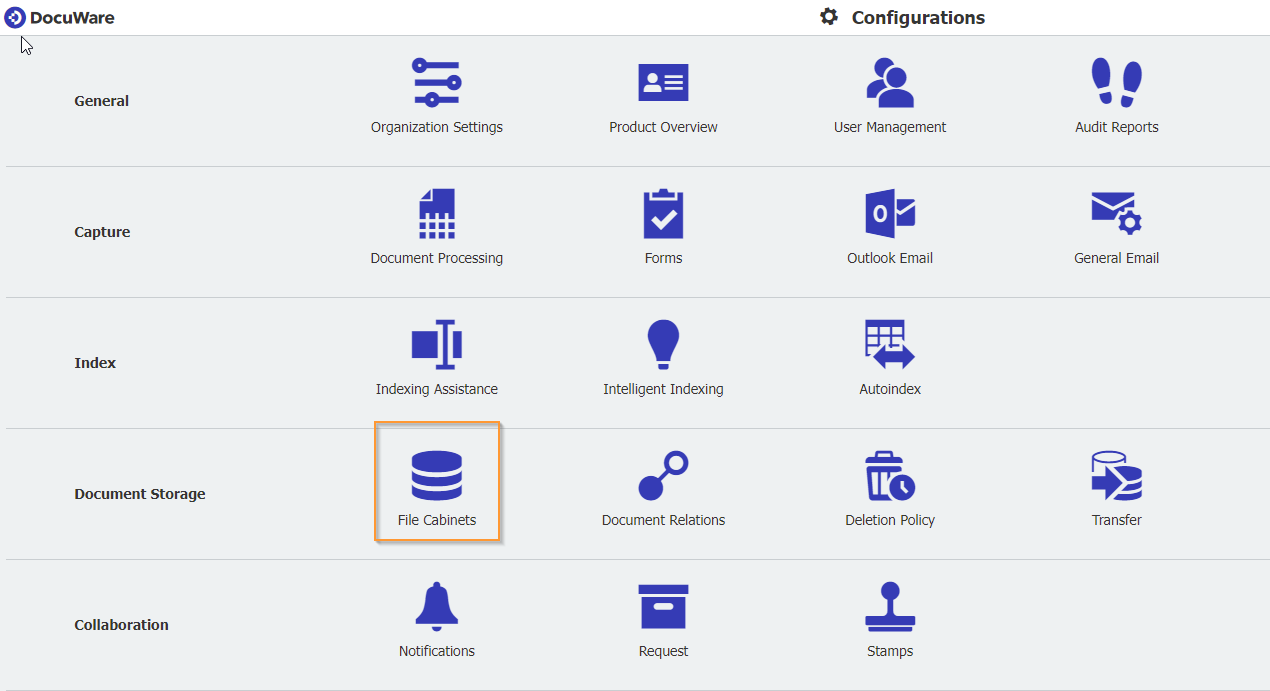 4.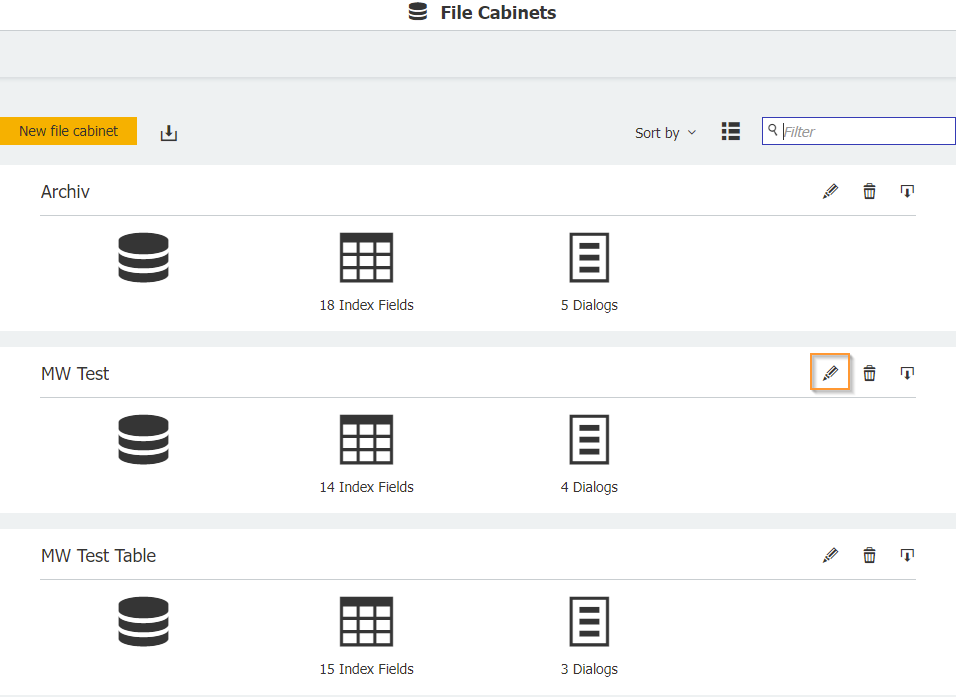 5. Under More Options, you can select "Reset fulltext data":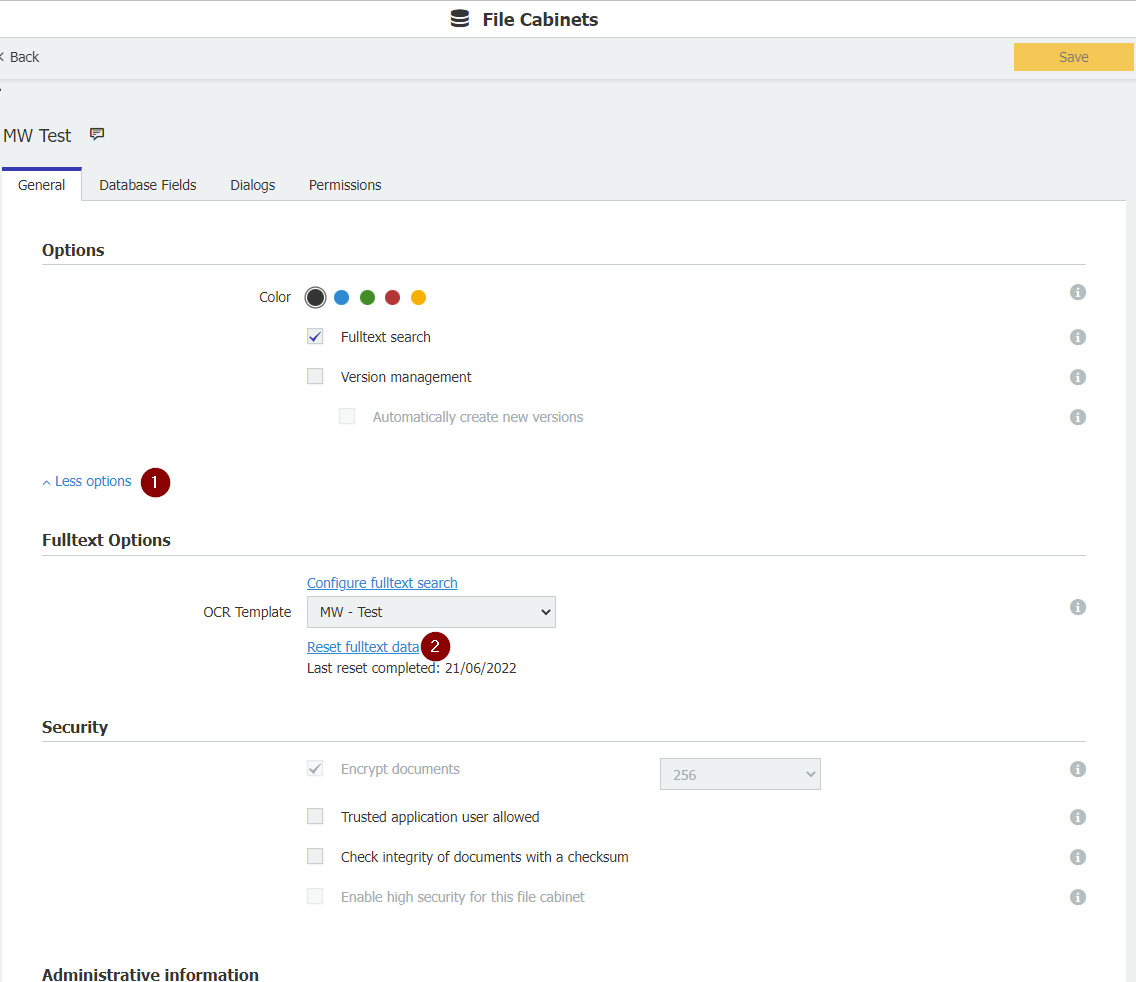 6. Here, you can select the scope of the fulltext data reset: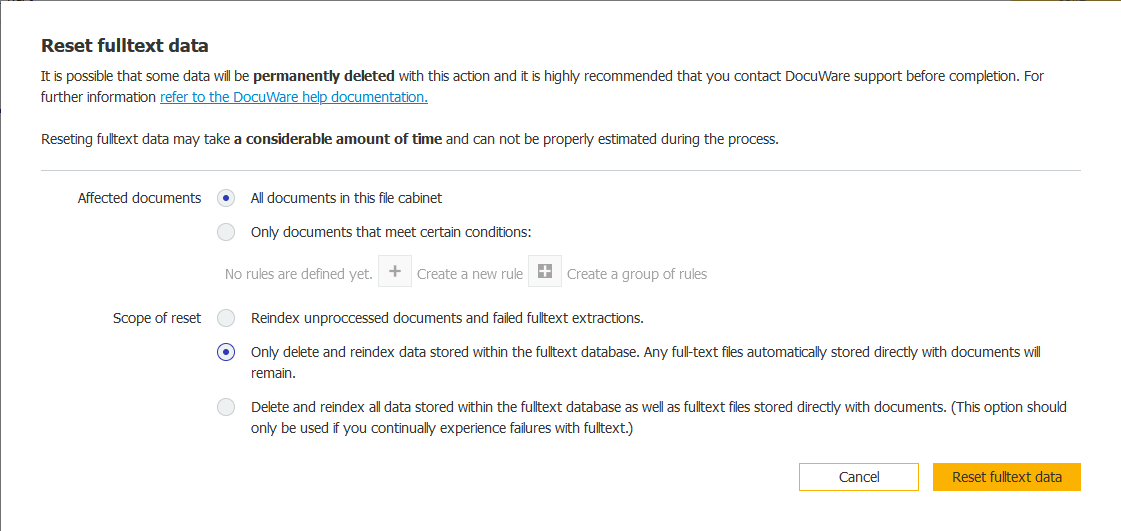 Depending on how large the fulltext is and how many documents you have, resetting may take a while.
The status of the reindex is displayed in the same window.