Behavior:
When modifying the URL which has been created with the URL Creator tool, the following error is displayed;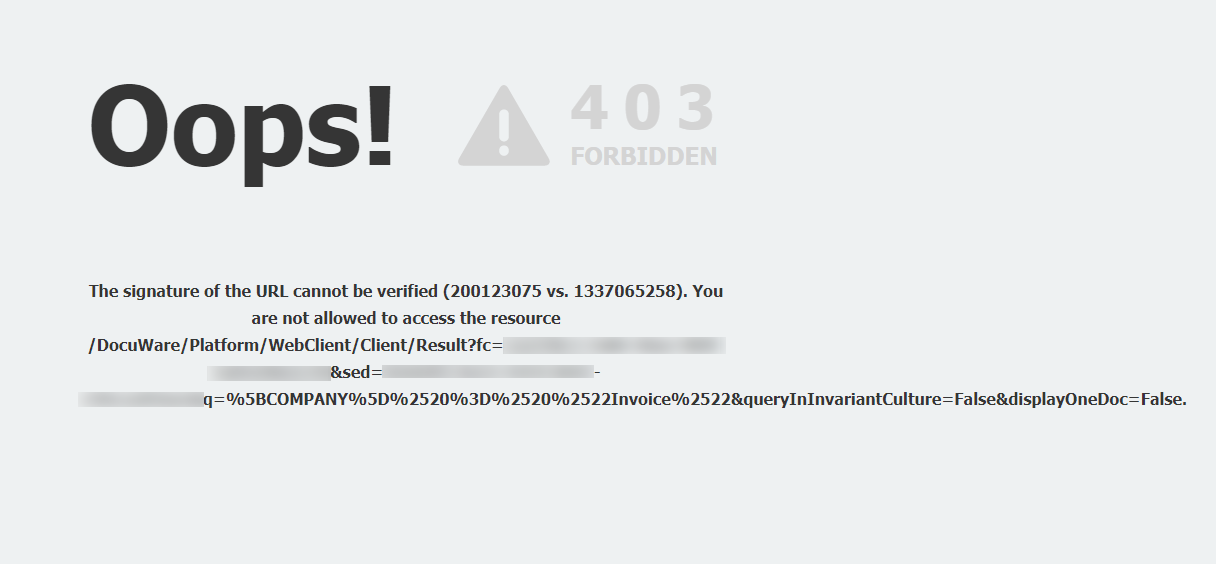 Solution:
URLs created with the URL Creator tool contain a signature for security purposes. This occurs when credentials have been provided during the URL's creation to prevent unauthorized access to the files in the system.

If credentials are not provided and SSO is not being used, then it's possible to adjust the search criteria of the URL since when accessed, it will prompt for DocuWare credentials.

Recommendations would be to create a URL dynamically which our Developer Site covers in more detail.
URL Integration | DocuWare SDK Documentation

For created URLs that use credentials, if parameters need to be changed, then a new URL will need to be created.



KBA is applicable for both Cloud and On-premise Organizations.