Behavior:
When users open documents in the viewer, the "Modified by" system field is updated to that user.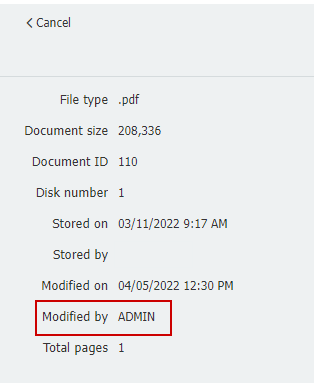 Solution:
This behavior occurs when a file cabinet index field is being populated by the DocuWare "Access user" system field.
By product design, DocuWare traces modifications to system user fields, which updates the following: DWMODUSER, DWMODDATETIME, DWFIELDSTAG, and DWDOCUMENTTAG.
Since the Access user is updated when the document is opened and is written into an index field, that user has technically modified the opened document.


KBA is applicable for both Cloud and On-premise Organizations.