1. Sign in to DocuWare Support Portal
As a DocuWare Customer or Authorized DocuWare Partner (ADP) please login with your existing login details on this Website (http://support.docuware.com).
If you do not have a login credentials:
If you have lost your password: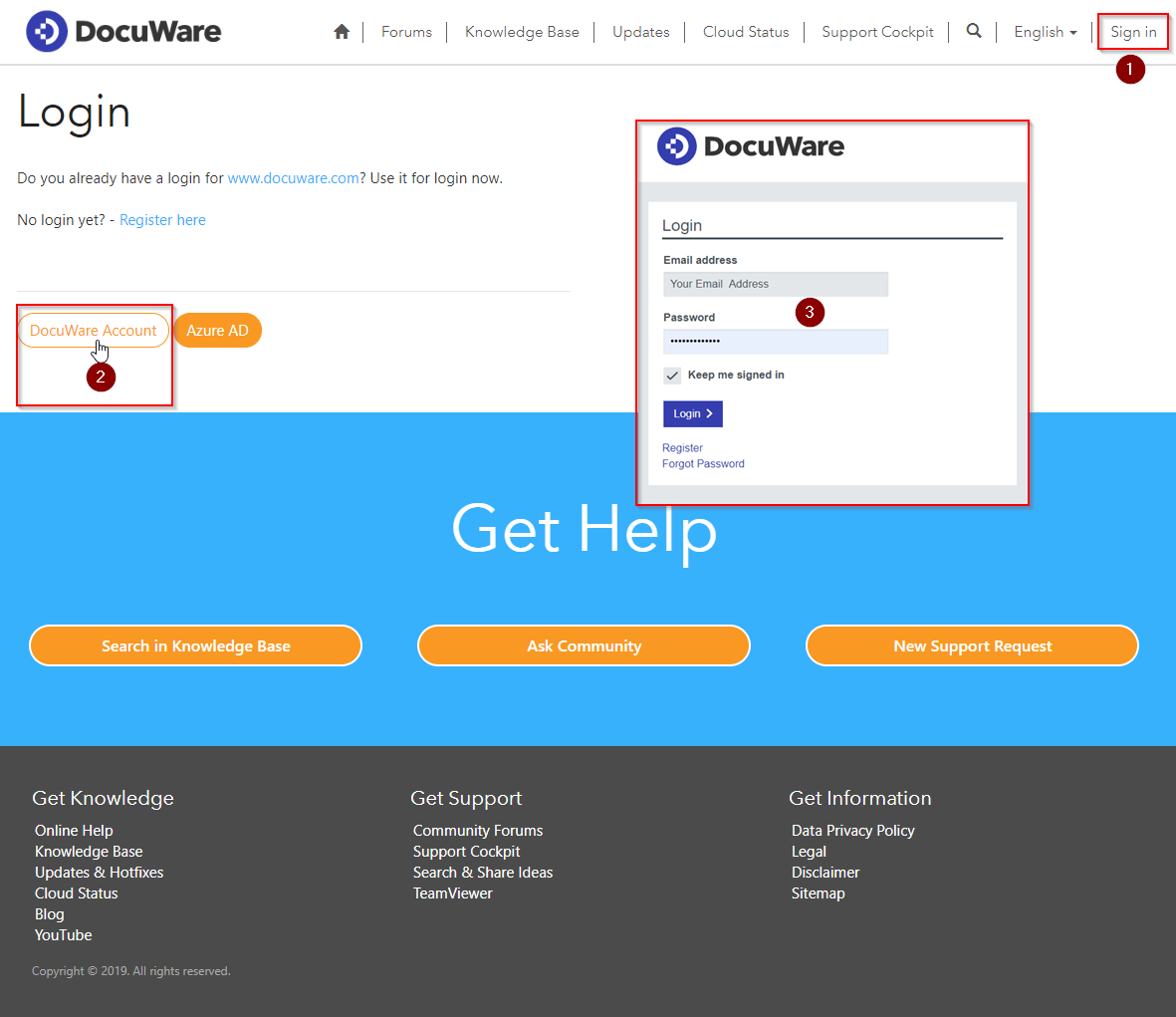 2. Click on "New Support Request"
3. Complete New Support Request Form
First, please fill out all empty fields with proper information. All fields marked with a * (asterisk) are mandatory fields.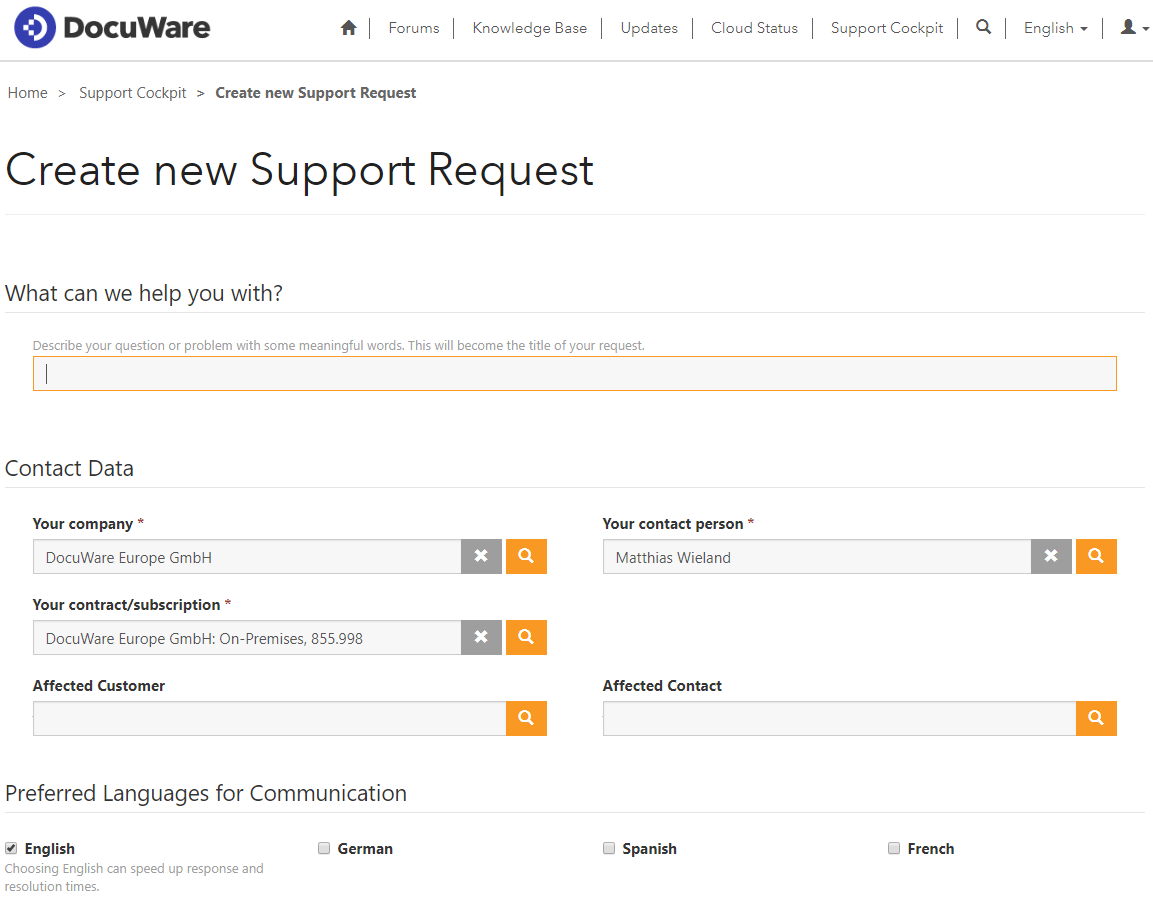 4. Submit Support Request
5. Upload Test Data for this Support Request if necessary
Your request is saved directly in our system and automatically assigned to one of our support teams.
After a manual categorization by the team coordinator, you will either receive a first feedback by e-mail or a support employee will contact you as soon as possible.