Question:
ODBC connections fail after upgrade to DocuWare version 7 or higher.

Solution:
There is already a 32 bit ODBC DSN present.

 A 64 bit DSN with exactly the same name as the existing 32 bit DSN will need to be created.

DocuWare Platform services will detect and use the 64 bit DSN.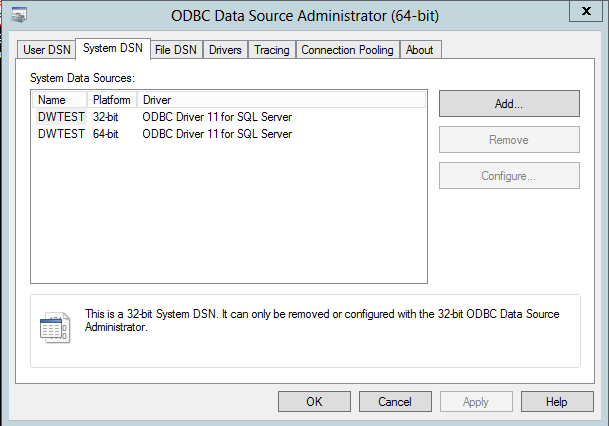 Note: If this is a multi-server environment, this will need to be done on both Front-end (Web) and Back-end (Application) service machines.
KBA applicable for On-premise Organizations ONLY.