Question:
How do you change the URL used for Email notifications in a workflow?

Answer:
In order to change the URL used in the email notifications, this would be done in the Web Connections section in the DocuWare Administration tool.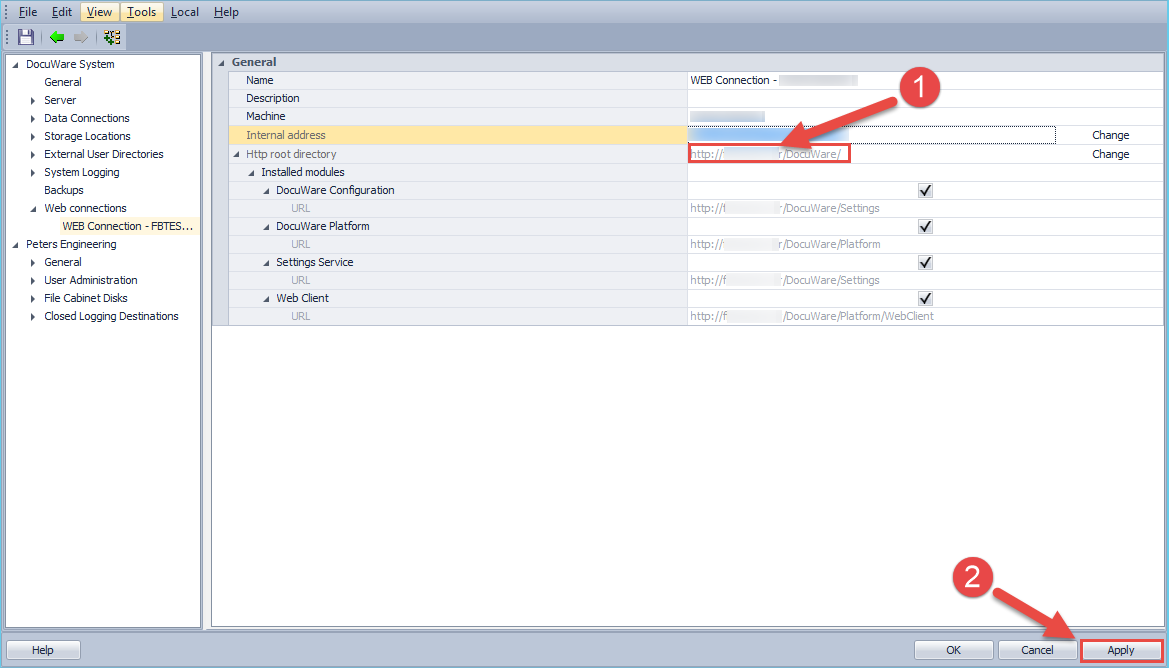 You'll need to update the http root directory to the correct URL.
Save the changes, then you will see the updated URL when hyperlinks are created.
KBA applicable for On-premise Organizations ONLY.