Question:
How can I send a document from Windows Explorer Client?
Answer:
 The Windows Explorer Client offers by design the below send options. Choose the document you want to send, right click and select Send to.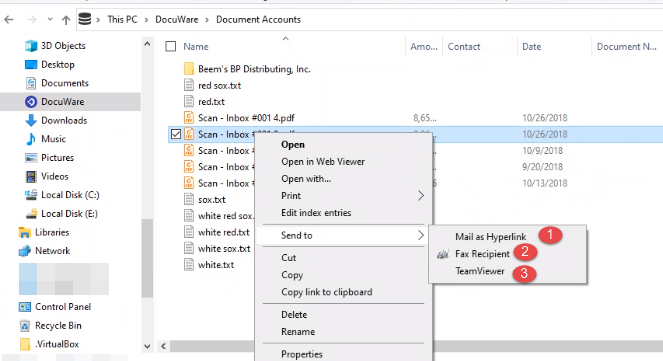 1. Mail as Hyperlink - By product design you may send this file as a Hyperlink only . The recipient must be a DocuWare user to open the file.
Note: The file cannot be sent as an attachment via Outlook with the options of  sending the file as a PDF with or without annotations.
2. Fax Recipient - You can fax this file to a contact in your phonebook.
3. TeamViewer - You can send the file to a contact within your TeamViewer Contact list.