Question:
How can I receive email notifications for DocuWare Cloud minor updates?

Answer:
By product design, minor updates are not announced in DocuWare Cloud
. You can utilize DocuWare Update, which checks whether updates or hotfixes are available for the DocuWare applications installed.
You may do the following to check for and apply DocuWare Cloud minor updates;
1. Right-click on the DocuWare Desktop Apps and select "Check for Updates"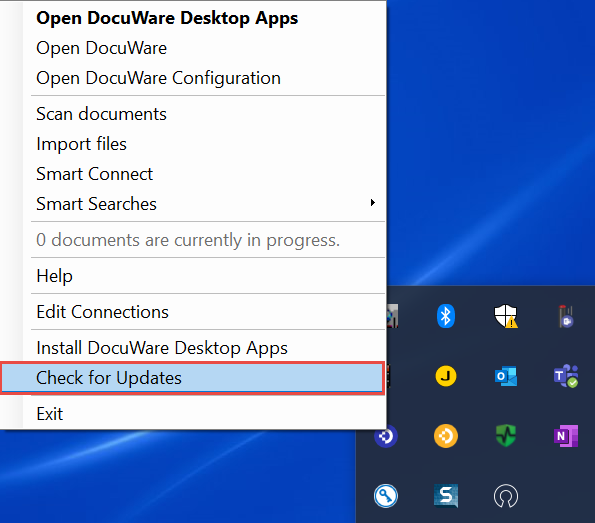 2. If there is an update available, click-on the notification banner that will appear to begin the update installation.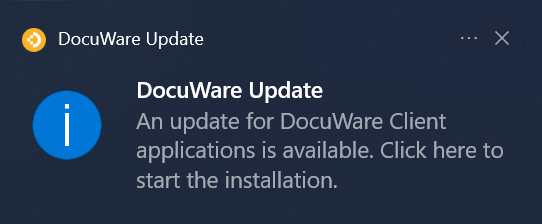 3. The DocuWare Client Setup will open and proceed in applying the update.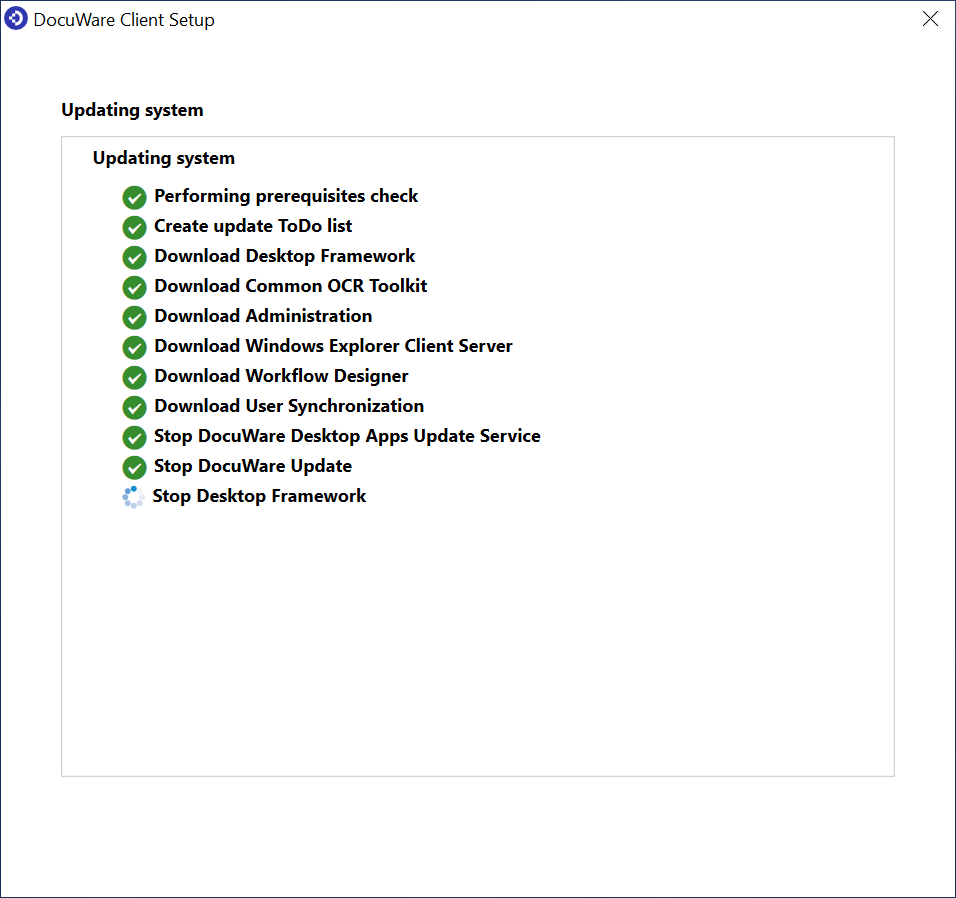 KBA applicable for Cloud Organizations ONLY.