Scenario:
We wish to configure a process to log off inactive users in the DocuWare Web Client. How can this be achieved?
Solution:
Commencing in DocuWare 7.5, it is now possible to enable and define a session timeout for inactive users. Please refer to the following guide on how this can be achieved;
1. From the DocuWare Web Client, navigate to the "Configurations" page via the dropdown underneath your username.

2. Open the "Organization Settings" plugin, then click-on the Security tab at the top of the page.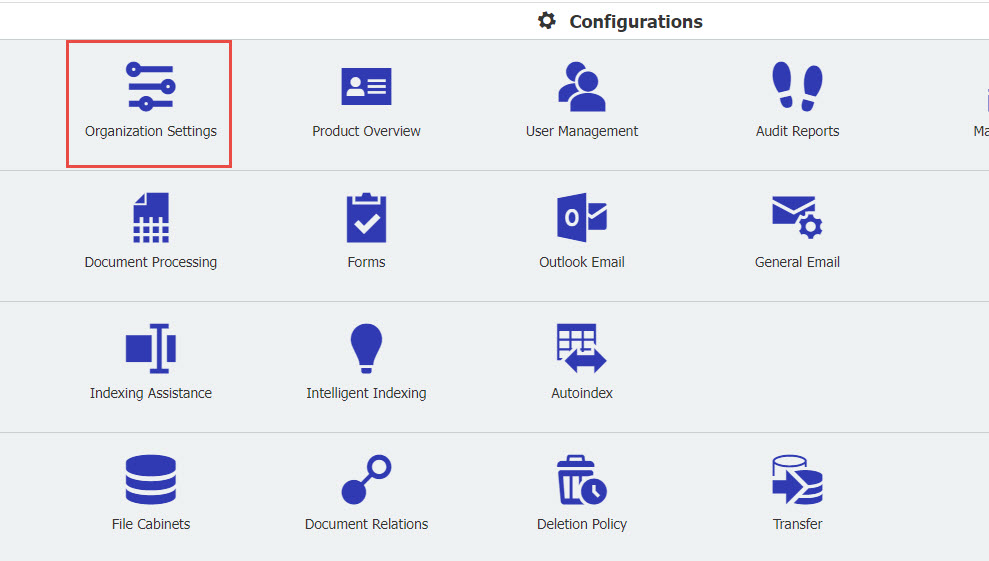 3. From here, scroll-down to the Session Timeout section and enable "Automatic log out". Once this option has been enabled, use the dropdown to define an inactivity interval where the user will be logged out after exceeding this limit. Once you have set the time limit, save your changes at the top-right of the web page.



KBA is applicable to both Cloud and On-premise Organizations.