Problem:
A user is not created after synchronization.
Error messages in this KBA and related Reason
Solution:
There are different reasons why the user was not synchronized from a local Active Directory
Reason 1:
Error after Synchronization:
 users skipped due to lack of information or invalid information. Check the log for details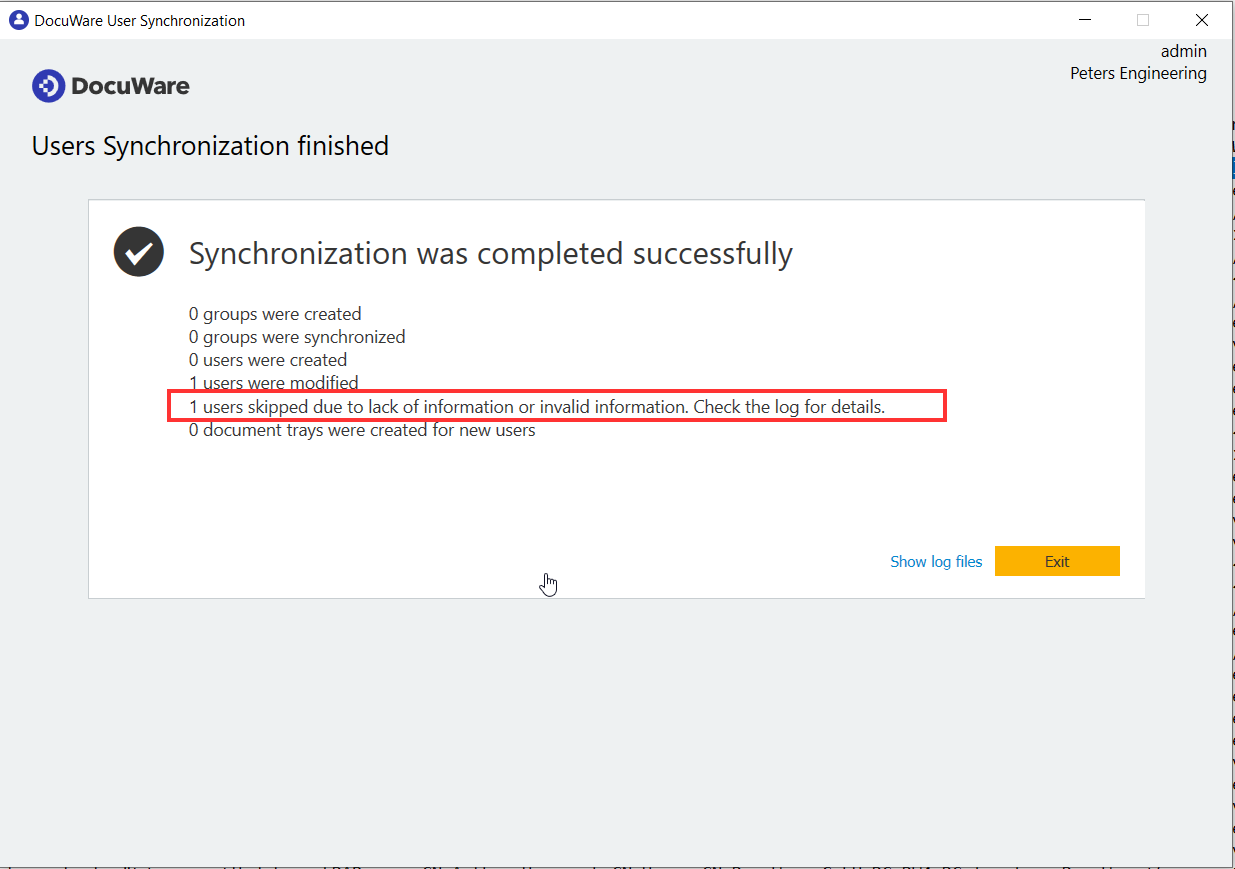 ADSync.log:  


Failed to create DocuWare user with name "brianford"
Operation cannot be completed because the given arguments are invalid! Details: "Please specify a valid email address."




Root Cause: The user does not have a valid mail configured in the local Active Directory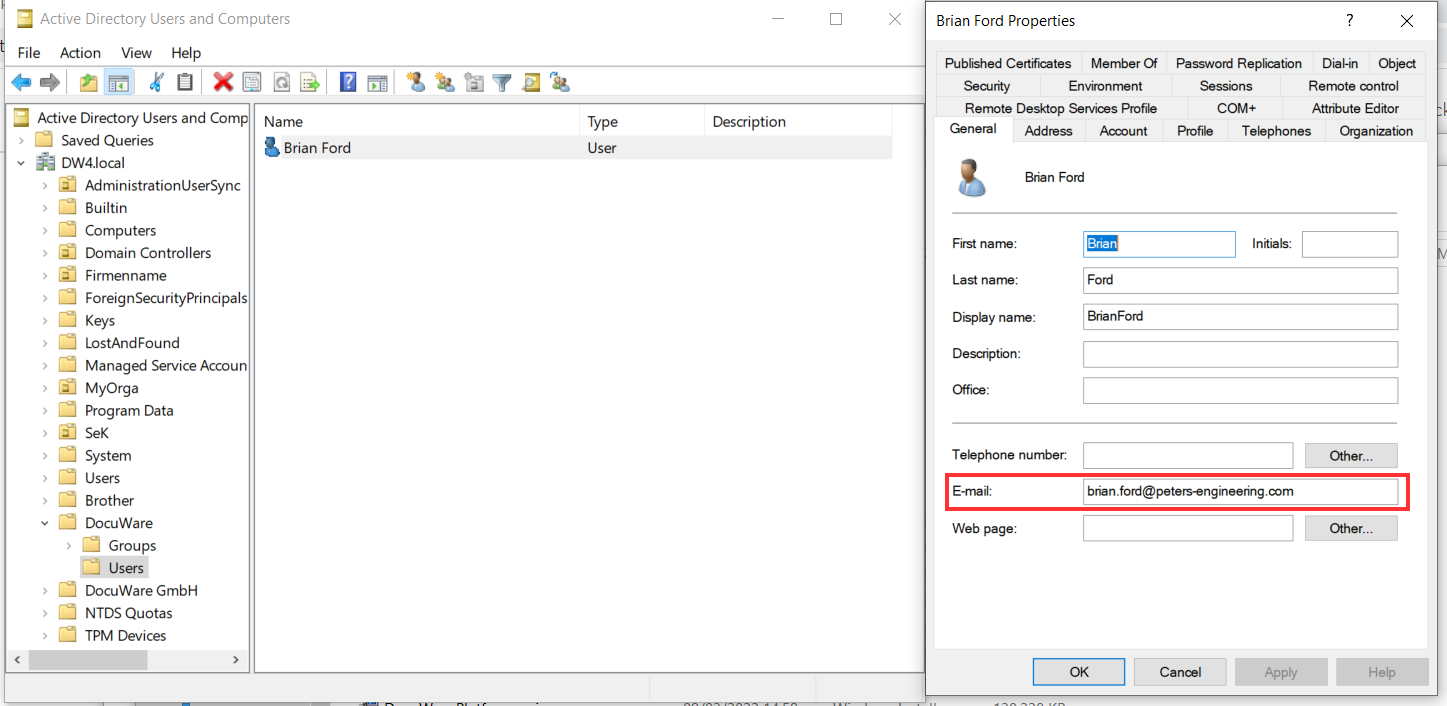 - Make sure, that the mail attribute has a value

- that there is no white space at the beginning, in the middle or at the end of the mail.
Invalid example:


ADSync.log contains the error: 

Password was saved with a different user account




Stop synchronization


The scheduled job was created within the User Synchronization, but the domain user entered, was not the same windows user, that started the user synchronisation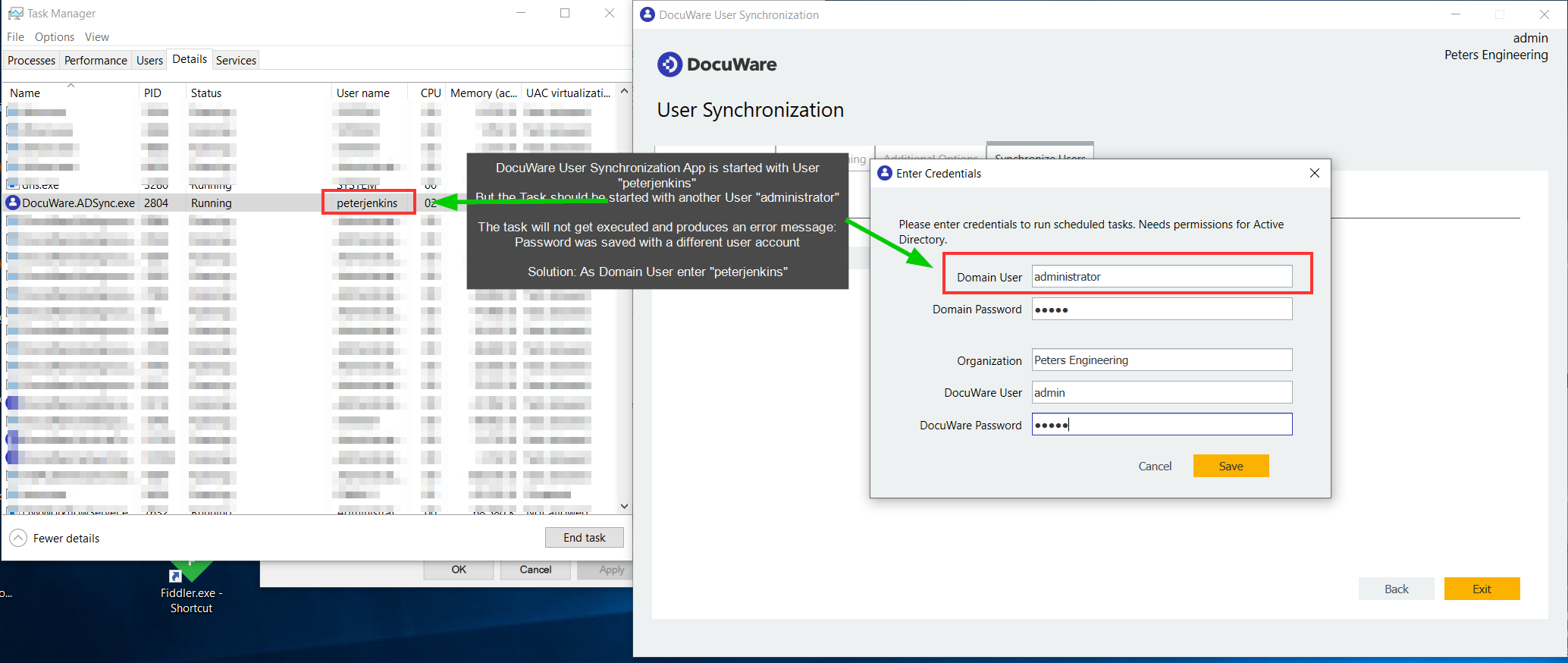 To avoid this, always follow this guideline:
Login to Windows and start the DocuWare User Synchronisation Desktop App with the same Windows Account, that should run the Windows Task later.
In the last step of the DocuWare User Synchronisation Desktop App where you can create the windows task, enter the exact same domain user and its password, which you logged into, and started the app.