Question:
How do you change the display order of Fields in a dialog?

Answer:
Please complete the following;
1. Access the configurations page from the web client drop down.



2. Select the "File Cabinets" plugin.




3. Select your file cabinet and click edit.






4. Select "Dialogs" and choose the dialogs you want to change the field order of.





5. Click and drag the fields to rearrange them. 
                                                                  Default




                                                                Rearranged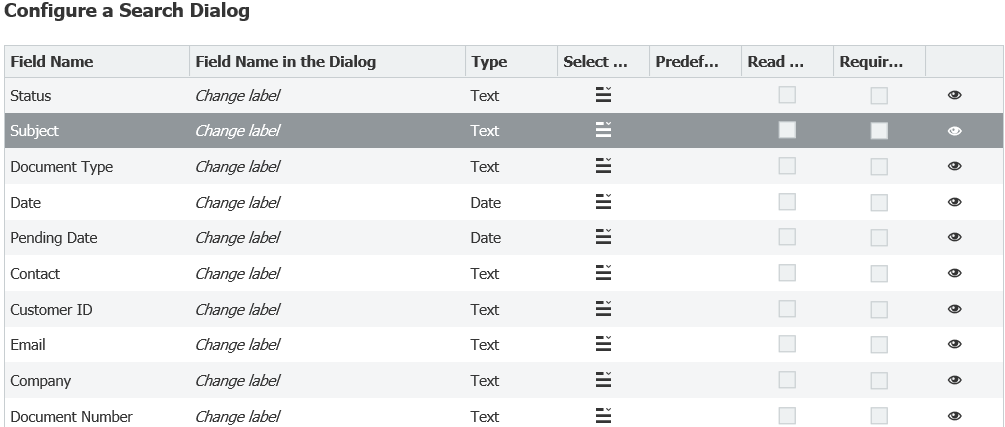 You can click  

  to hide a field or  
 to unhide a field.

When done click "OK" in the bottom right corner. Then click save at the top right. Go back to the dialog to see the changes are made.

For versions 6.12 and below please refer to KBA-35881.
KBA applicable for both Cloud and On-premise Organizations.