Question: 
How to register for access to the DocuWare website and Support Portal    

Answer:

 1. Go to the DocuWare website at http://www.docuware.com  and click on My Account (top gray bar).  




2. In the My Account window, click on Sign up for free. In the Create a DocuWare ID window, enter your email address and a password. Select a password with at least 8 characters that includes one special character. Confirm these entries by clicking on the Sign up for free button.



3. You will receive the window shown . Close this window.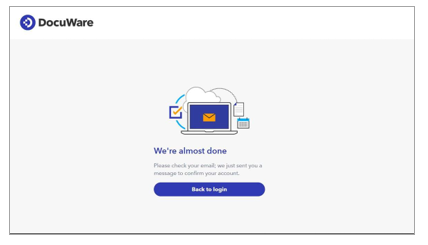 4. You will receive the following message at the email address you provided. Click the link.This confirms your email address is valid which is critical to the registration process.  




5. The following message appears letting you know that your DocuWare ID was created. Next, click on Administer your Customer Subscription.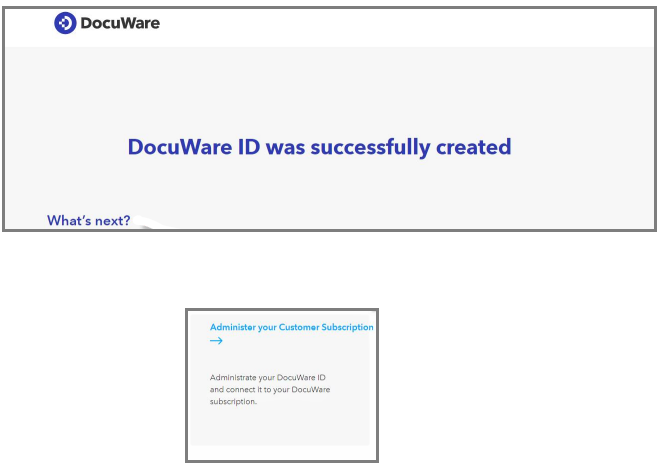 6. Enter your email address and password. Then click Login.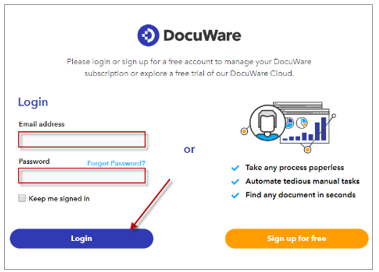 7. To verify your account and complete your Support Portal registration, you may be asked to provide further information. Enter your DocuWare system number and the email address of your System Administrator. You can obtain these details from your DocuWare System Administrator, your DocuWare Regional Sales Director or email support at  http://Support.Americas@docuware.com.    Click Submit.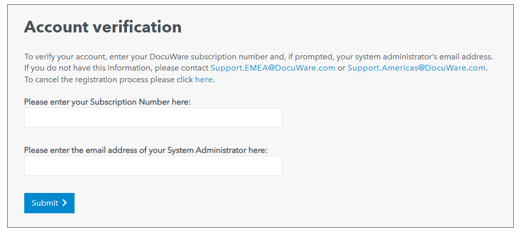 8.   Once submitted, you will receive the following message in your browser window. As the final step, complete the required information under My Account à My Profile. If you do not complete this final step, you will not be able to access the Support Portal.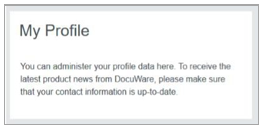 9.  After you have entered and confirmed your data, you will receive this message    






 You now have access to the DocuWare website and Support Portal!

To access the Support Portal, go to http://www.support.docuware.com / Sign In      

Forgot your Password?
Go to http://docuware.com click on My Account and in the next window, click Forgot Password. 




Disclaimer - It may take up to 24 hours for your Support Portal registration to sync