Problem:
DocuWare Services do not start and remain on "yellow" in the Service Control

Solution:
If the DocuWare services do not start after a server restart or update, there are a few options that could be checked before opening a support case. Because of this you can provide further information when the issue is reported, this will help the support to identify the problem:
If one of the services won't start, as a first step check the "Windows Logs", particularly the "Application Log".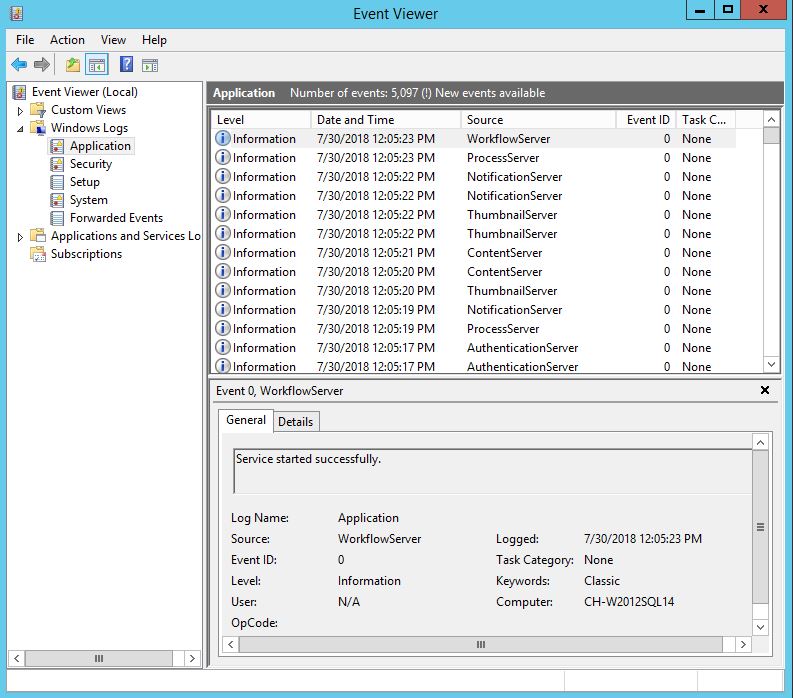 If there are no entries written, it's probably because the service user is not a member of the local admin group. Often there is a Domain user/Domain administrator in use, but they are not automatically local
administrators. Please make sure, that the service user is member of the group of the local administrators.

Here you can see some messages which help to identify the problem, for example: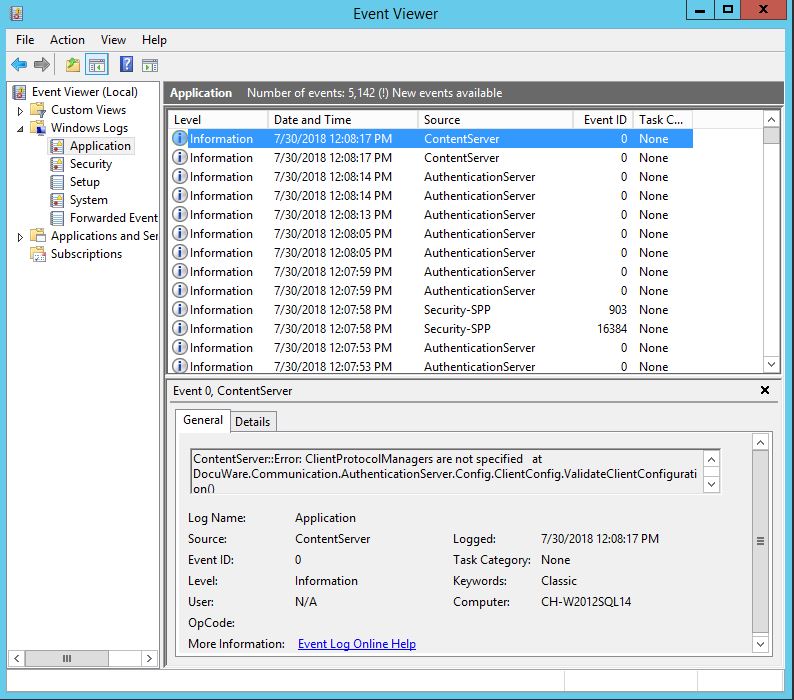 Summary of known problems:
"

ClientProtocolManagers are not specified

" ->

 The settings file for the affected service is missing (e.g. DWContentServer.exe.settings), is empty or was incorrectly created by the setup.
Maybe there exists a corresponding file, a .save-file, for example

"

DWContentServer.exe.settings.save

"

, which could be renamed. Alternatively you can use a file from a test system which has the same DW-Version.
Please note that you may  have to adapt the organization, server name and the port.
"Error: Null SQLBuilder!"
Re-install the affected service and activate "overwrite

"

in the setup.
"Different assembly version from data file."
There was an update performed and only the program files were updated, but not the database.
"Wrong arguments count"
This message is displayed only for the Imaging Server. To fix this problem you need to de-register the Imaging Server via the DocuWare Administration. After that you need to register it again.
At this step you have to add the path and assing the organization to the already installed Imaging Server. You can start this service with the LocalSystem-Account.

If there are other messages in the event log, export the whole event log and attach it to support request to help us to identify and find the problem.