Question:
Is it possible to use the CURRENTUSERLONGNAME() as subscriber for Email-Notifications?

Solution:
Since the DocuWare version 6.5 the CURRENTUSERLONGNAME() can be used to assign a user as a subscriber for a email notification. Therefor you have to fill the indexfield (e.g. in the Web Client), which you assigned in the email notification configuration as "subscriber", with the DocuWare user login name.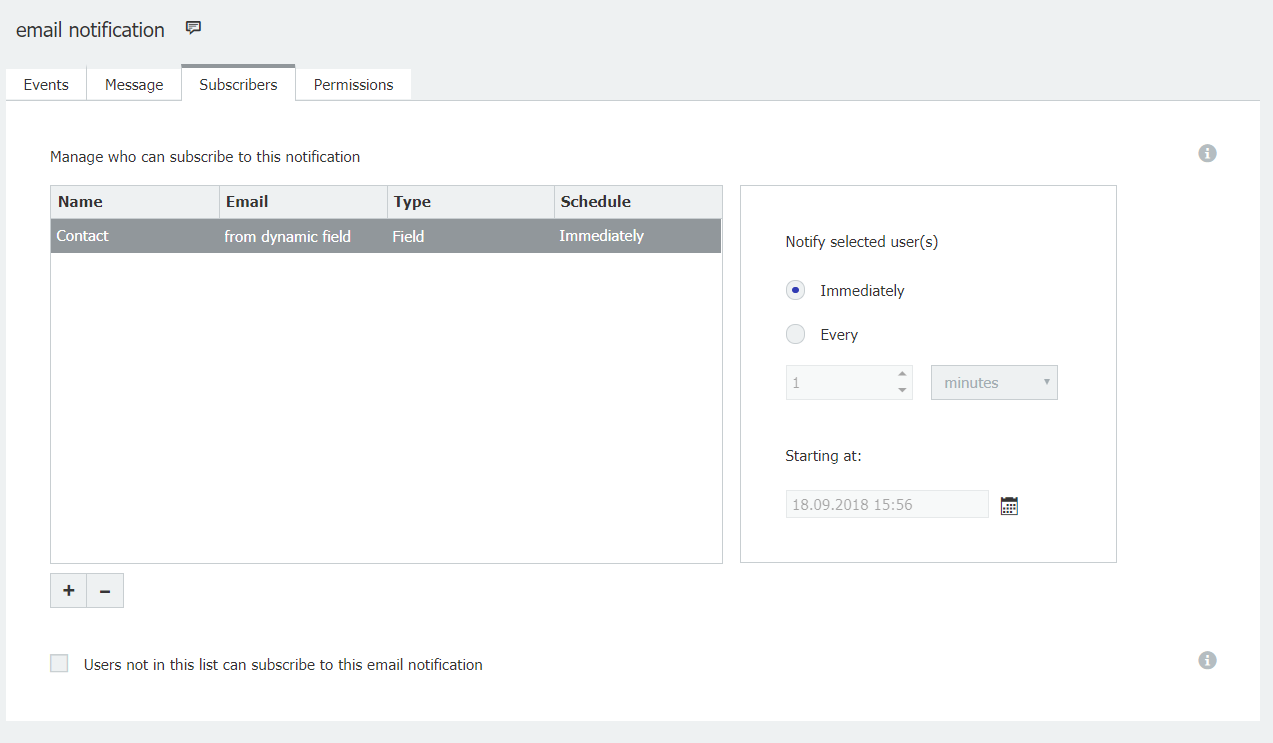 For this example we have to write the DocuWare user name, of the user who should get the email,  into the DocuWare indexfield "Contact".
Until the DocuWare version 6.5 only the CURRENTUSERSHORTNAME(), which is the DocuWare user name shorten to 8 characters, was supported.