Question:
When performing a search, does DocuWare display the total amount of documents in a file cabinet?
Answer:
Commencing in DocuWare 7.7, DocuWare Cloud has a limit of 10,000 documents that will populate when searching in a file cabinet. If the amount exceeds 10,00 documents, the file cabinet will display "10k+."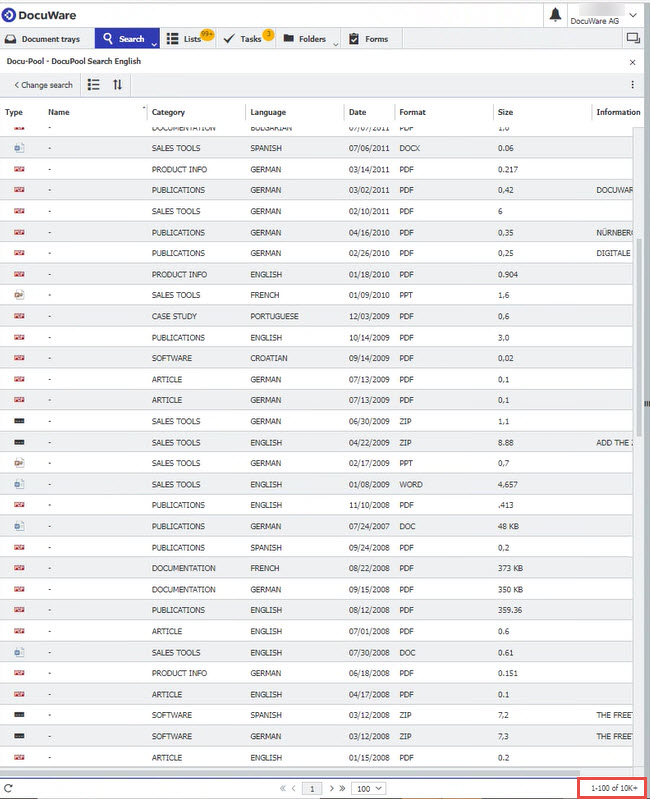 KBA is applicable for Cloud Organizations ONLY.