Question:
How do I configure languages for Fulltext search at a file cabinet level? 

Answer:
Commencing in DocuWare 7.6, Fulltext searches can be configured in "Global" or " East Asian" language options. Please complete the following steps to achieve this;
For newly created file cabinets, select "Fulltext options". Here, you will be given the option to adapt Fulltext search to documents in "East Asian languages" or "All other Languages".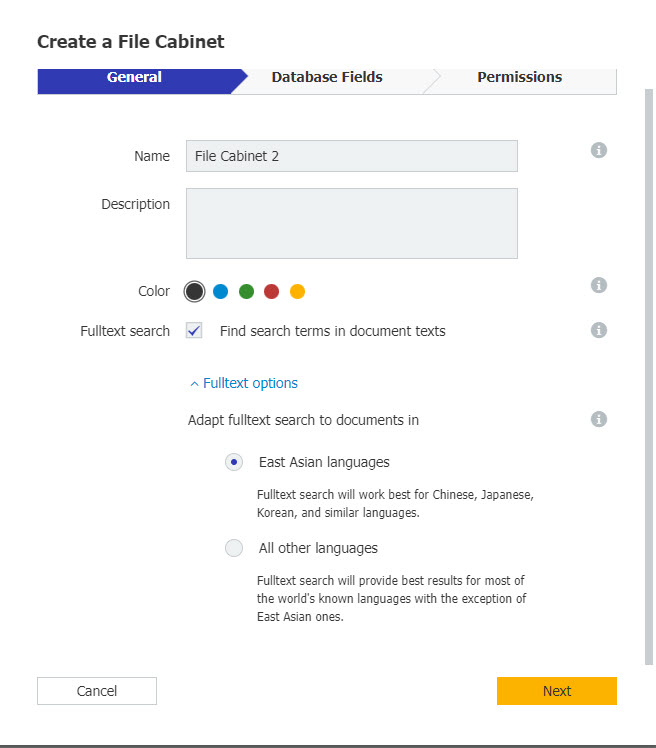 For existing file cabinets, click-on "More Options" from the General tab of the cabinet, then select "Configure fulltext search".

Lastly, select the "East Asian languages" or "All other languages".




(Note: This change will only apply to newly stored documents. If you wish to apply this change to the entire file cabinet, please see 

KBA-36413

 to reset Fulltext.)
KBA applicable for Cloud Organizations ONLY.