Behavior:
After setting up a Mail Service configuration for oAuth2, we are attempting to add an email account to a General Email configuration, then a new window opens so we can complete the login process, but the following error message is displayed;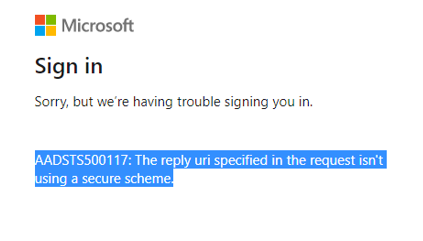 Solution:
This error occurs when the Mail Service configuration you created has a redirect uri that uses HTTP rather than HTTPS. To resolve this, you'll need to secure your DocuWare system with HTTPS.
For additional information on configuring DocuWare to use HTTPS, please refer to KBA-35272.



KBA is applicable for On-premise Organizations

ONLY.