Question:
How do you increase the number of entries in a select list drop down within the Web Client?
Answer:
The amount of select list entries is set to 50 by default.  You can change this value by doing the following:
Navigate to "C.\Program Files\DocuWare\Web\Platform" and open the "Web.config" file.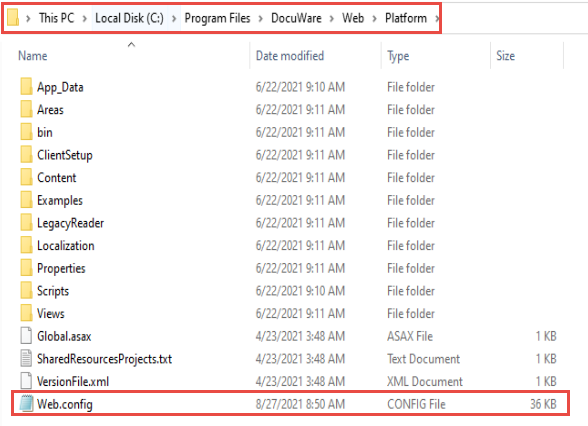 Locate and adjust the following parameters within the Web.config file to the desired value. 

Once completed, remember to save the file changes.
Note: Increasing the default value can affect system performance. This solution can only be implemented in On-premise organizations.
KBA applicable for On-premise Organizations ONLY.