How do I set file cabinet encryption?
File cabinet encryption can be enabled at any time from the File Cabinets plugin, located on the Configurations page. Please refer to the following steps below to enable file cabinet encryption;
Select the file cabinet you wish to encrypt, then click on "More options" at the bottom of the General tab.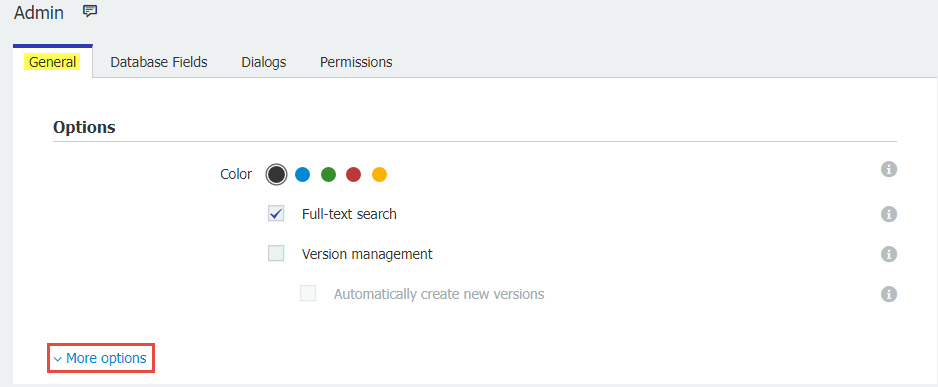 Scroll-down to the Security section and enable "Encrypt documents". Use the dropdown to select an encryption length. For additional information on document encryption, select the information icon or visit DocuWare Knowledge Base.
Please note these settings affect only newly stored documents. To encrypt previously stored documents, please refer to KBA-36865.

Note: The encrypted documents can only be decrypted by the DocuWare system through which they were created. Please perform a backup of the DWSystem database before migrating the DocuWare system; otherwise, the documents may no longer be decrypted on a new database. For Enterprise installations only.
KBA is applicable to On-premise Organizations only.