Question:
When attempting to delete an inactive user, the following dependencies error message is shown. How can we remove an inactive user with dependencies?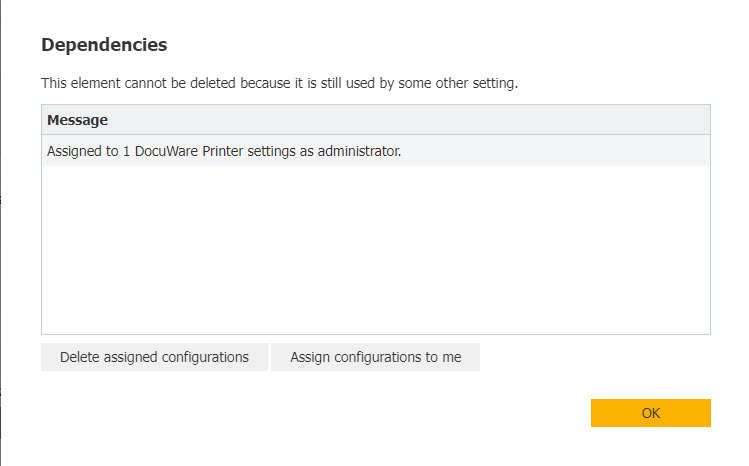 Answer:
By product design, only the configuration owner can revoke rights to it. All permissions associated with their account must be revoked to remove this user entirely. Please refer to the following steps below to delete an inactive user;
1. Log in to the DocuWare Web Client as an Administrator, and re-activate the user in the User Management plug-in. This can be done by checking the box within the Active column.
Additionally, ensure the user we are attempting to delete has been assigned a named license.


2. Once the user has been activated and given a license, log into DocuWare as the user. Navigate to Profile & Settings > Security tab, then scroll down to Configurations using your account. From here, use the "Revoke" option to remove all assigned configurations for this account.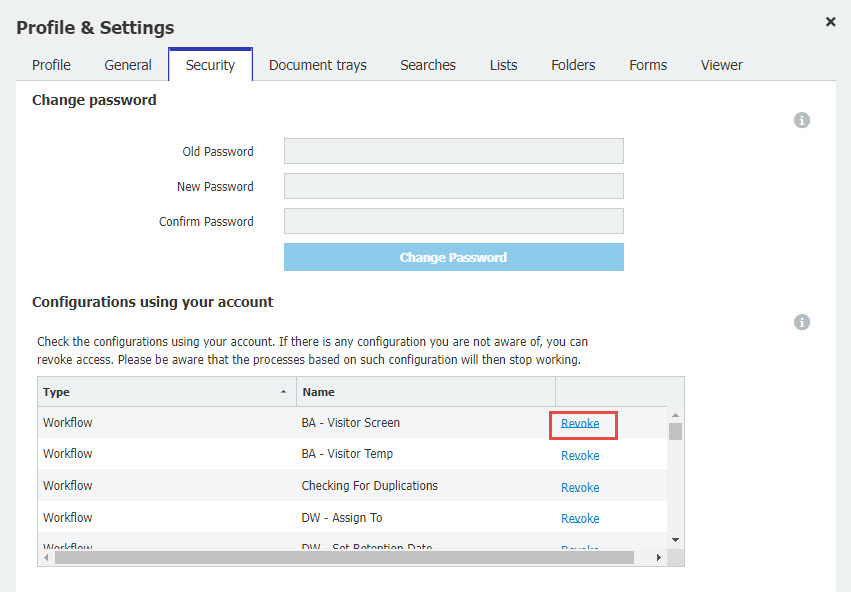 3. Lastly, save your changes, then log back into the Web Client with the admin account, remove the license from the user, then delete the user, which should proceed without error.
This KBA is applicable to both Cloud & On-Premise Organizations.