Question:  
How to create a New User in 7.+

1.    Open DocuWare Configurations from the web client drop down next to Username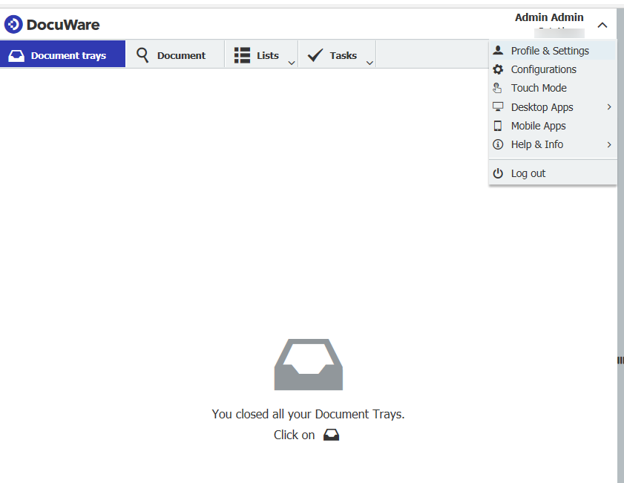 2.    Click on User Management . If You do not See User Management you do not have rights to create a new user and should talk to the System Administrator.
       

3. Click on New user.     

5.    Enter the User's name and email address.
You can create the password for the user or have an email sent to the user to create their own password.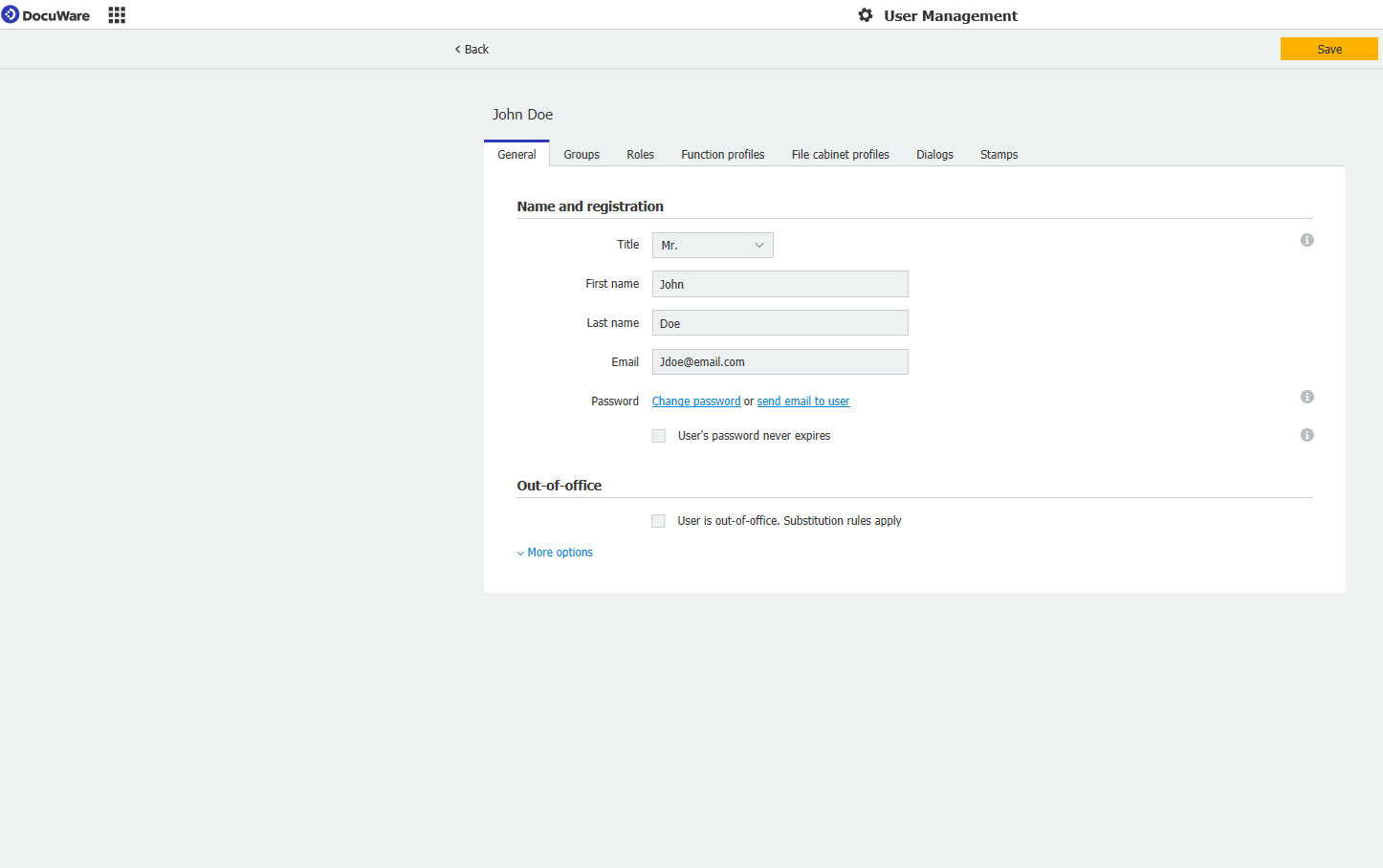 5.    Assign the new user to any required groups and Roles.      
6.    Next you can assign function profiles.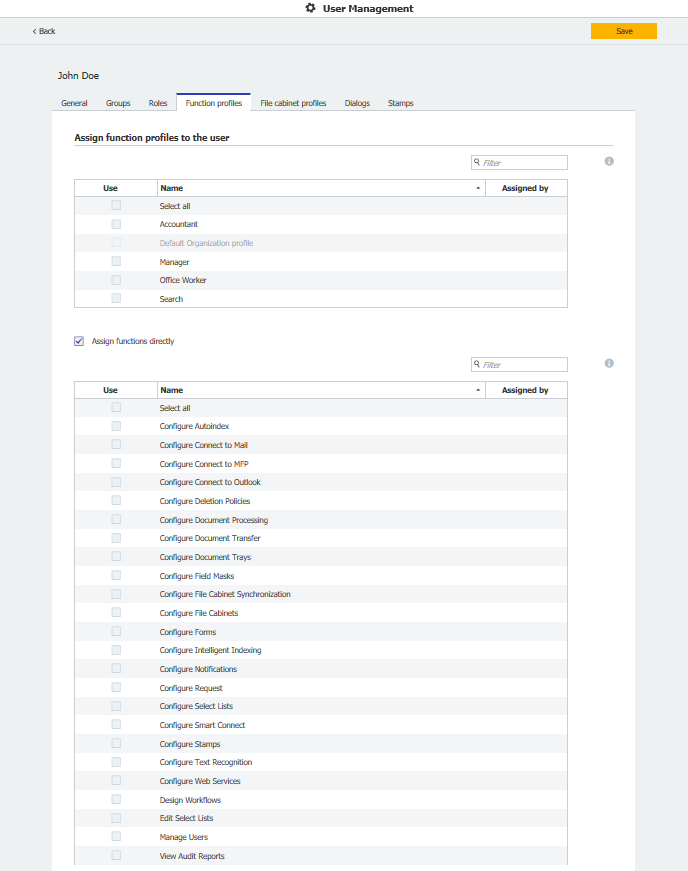 7.    Assign file cabinet rights the user will need.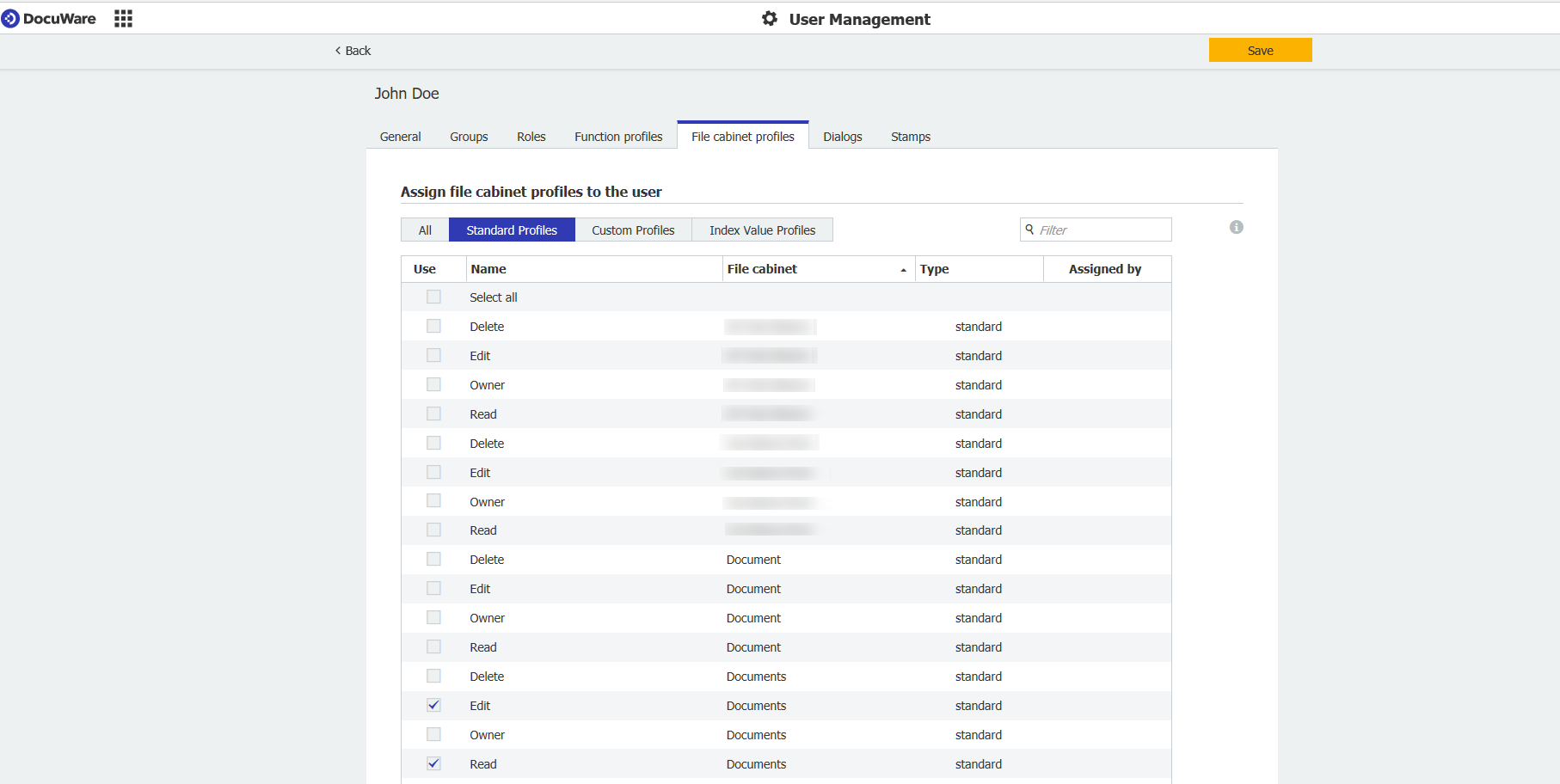 8.    The new user will need proper file cabinet dialogs assigned to them depending on rights.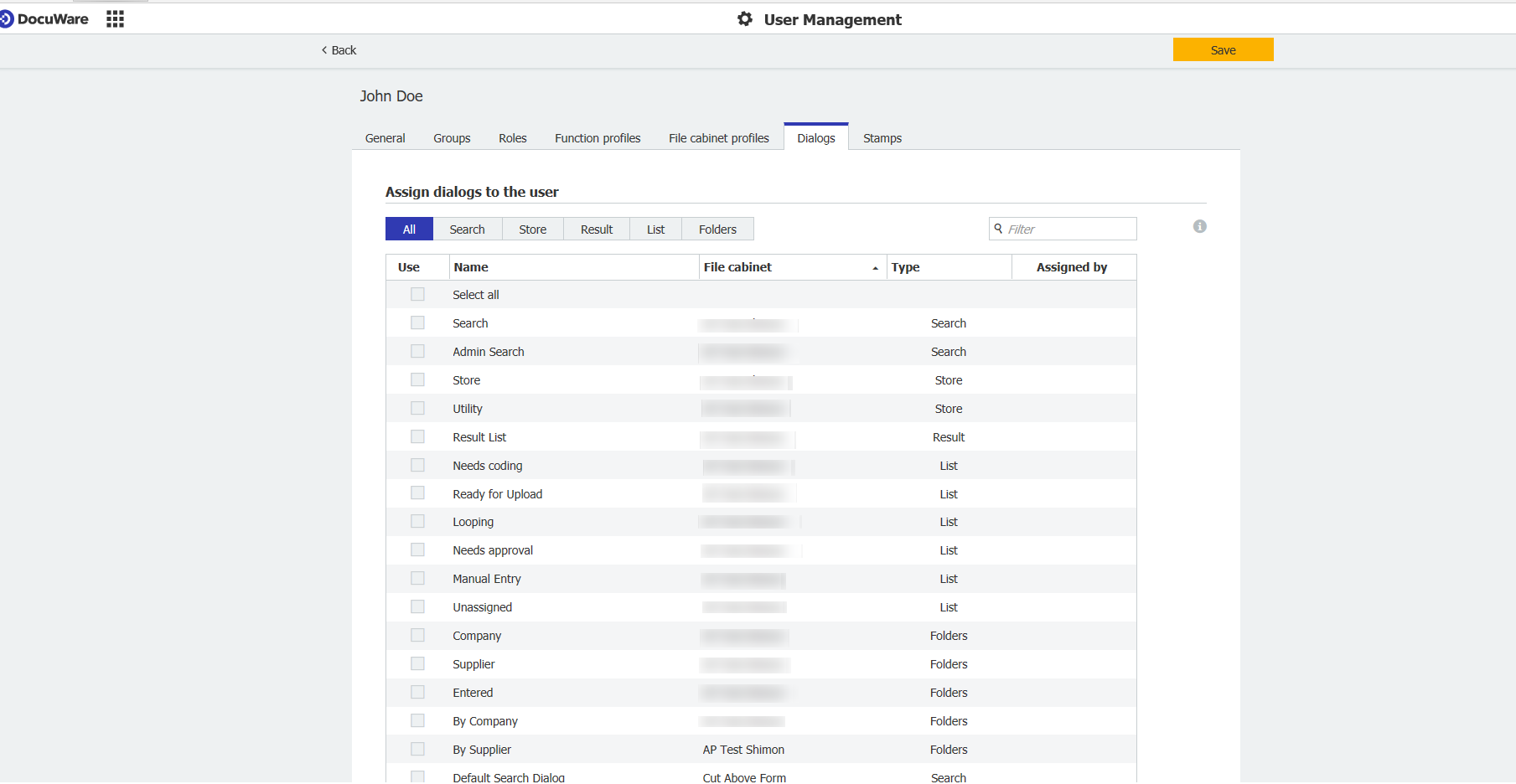 9.    When done click save in the top right corner of the page.    Have user confirm their login works.