Scenario:
Autoindex jobs utilizing a File Cabinet Event trigger will not start. After reviewing the 
DocuWare.BackgroundProcessService.LongLiving.GenericProcess.log file, the following error is displayed:
"
Format name buffer supplied to the API was too small to fit the format name."
Solution:
This error can occur when an Autoindex job is triggered several times a minute. To resolve this issue, the Autoindex "Spam-Control" must be disabled, which can be achieved by completing the following;
1. Ensure that the latest update of your DocuWare version is installed, then open the file "DocuWare.BPS.Processes.settings" located in C:\Program Files\DocuWare\Background Process Service.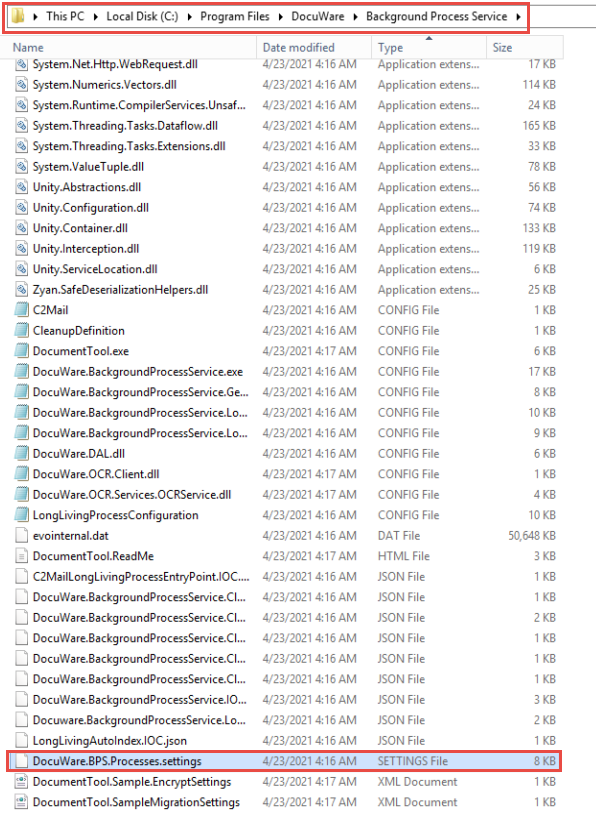 2. Locate the "SelfTriggeredAmountLimit" tag using Ctrl + F, then set the value to 0.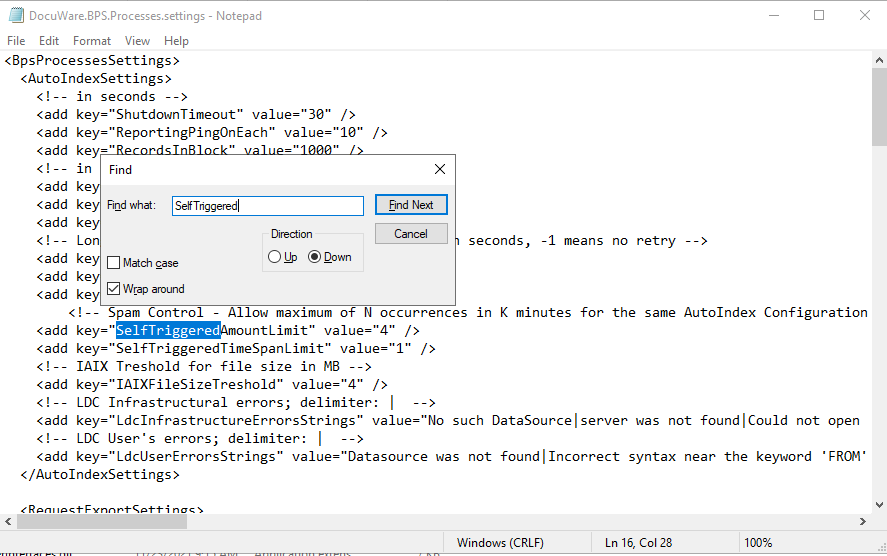 3. Lastly, save your changes and restart the Background Process Service. Once completed, your Autoindex jobs should now commence without error.
KBA is applicable to On-premise Organizations ONLY.