Question:
How to create a personal stamp in version 7.3 or higher?

Answer:
Access the "Configurations" page via the drop down next to the user name.



Select the "Stamps" plugin.




When you select New Stamp, you will have the option for a Text Stamp or an Image Stamp.




For this example, a Text Stamp was chosen. This stamp can be customized by adding text or indexes to be displayed on stamp.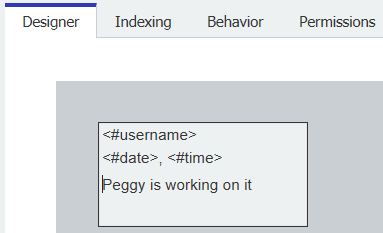 Here, you may select "Add user input" to define a field for user input.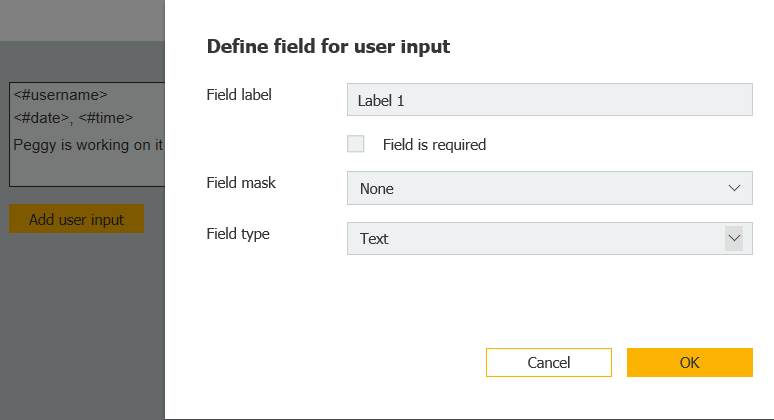 On the "Indexing" tab, you can select the file cabinet for the Stamp assignment.
You may also define database fields to be updated when your stamp is applied if needed.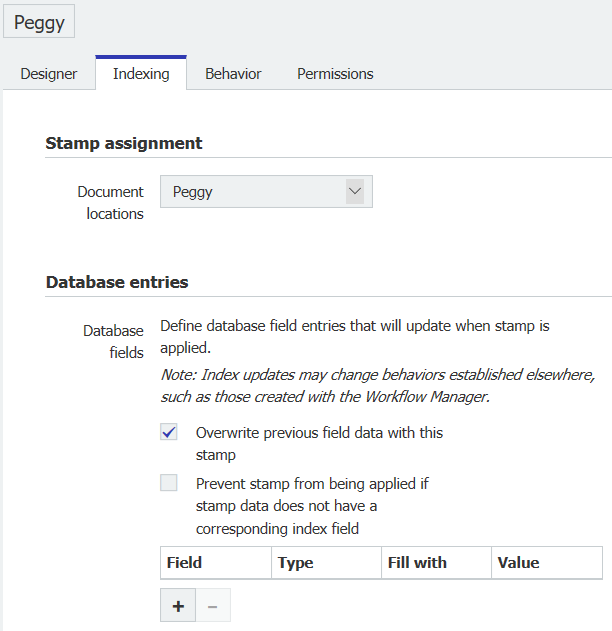 On the "Behavior" tab, you can select what happens after the stamp is applied.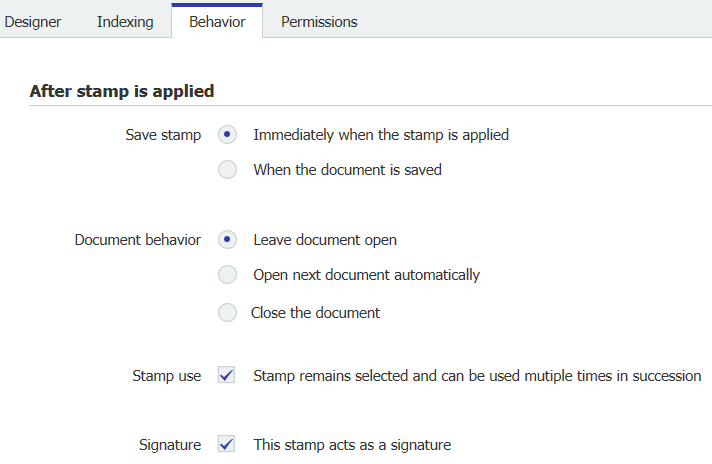 On the "Permissions" tab, select Personal use to make this a personal stamp that is only available to the creator of stamp.



After creation of Stamp, refresh the Web Client. When saving your next document, your new stamp will be available.



This is what our new stamp looks like once it has been used on the document.


KBA applicable for both Cloud and On-premise Organizations.