Question:
How do I stop the User Synchronization welcome emails from being sent?

Solution:
Please refer to the following on how this can be implemented in your respective DocuWare version;
DocuWare versions 7 - 7.1:
Ensure the User Sync application is closed.

Navigate to C:\ProgramData\DocuWare\ADSync.
Create a backup of the "ADSyncConfiguration.xml" file.


 
Open the original file and add the following parameter: SendEmail="false". This parameter should be added after CreateDocTray="true"



Once the change has been made, save the XML file.

Now start the application and continue with the configuration. Now no more emails will to sent to new users.
DocuWare versions 7.2 - 7.6:
Disable the option in the LDAP User Definition as shown below;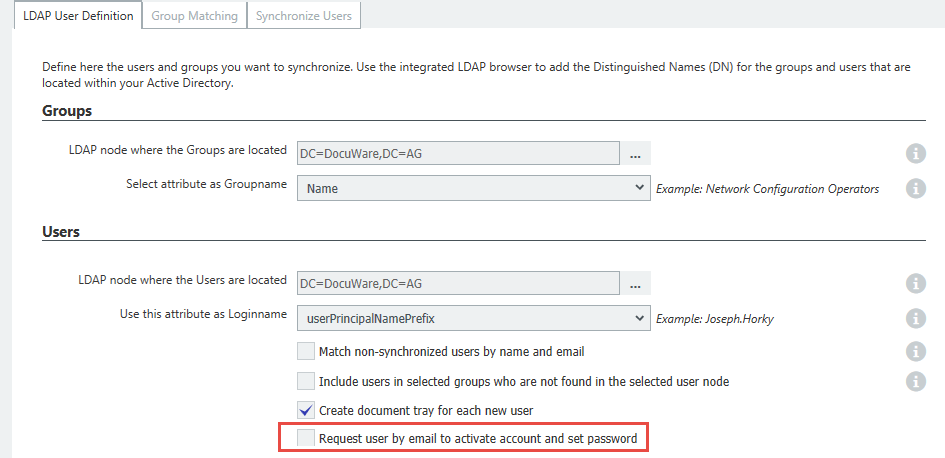 This KBA is applicable for Cloud and On-Premises Organizations.