Question:
How do you setup a store dialog to use Validations?

Answer:
In order to enable a store dialog to use Validations, please do the following. 

1. Register your Validation web service with DocuWare. Please refer to this article for more on setting up a Validation service: KBA-36481 
In the Web Client, from the dropdown select "Configurations".

Select "Web Services" from the configurations page.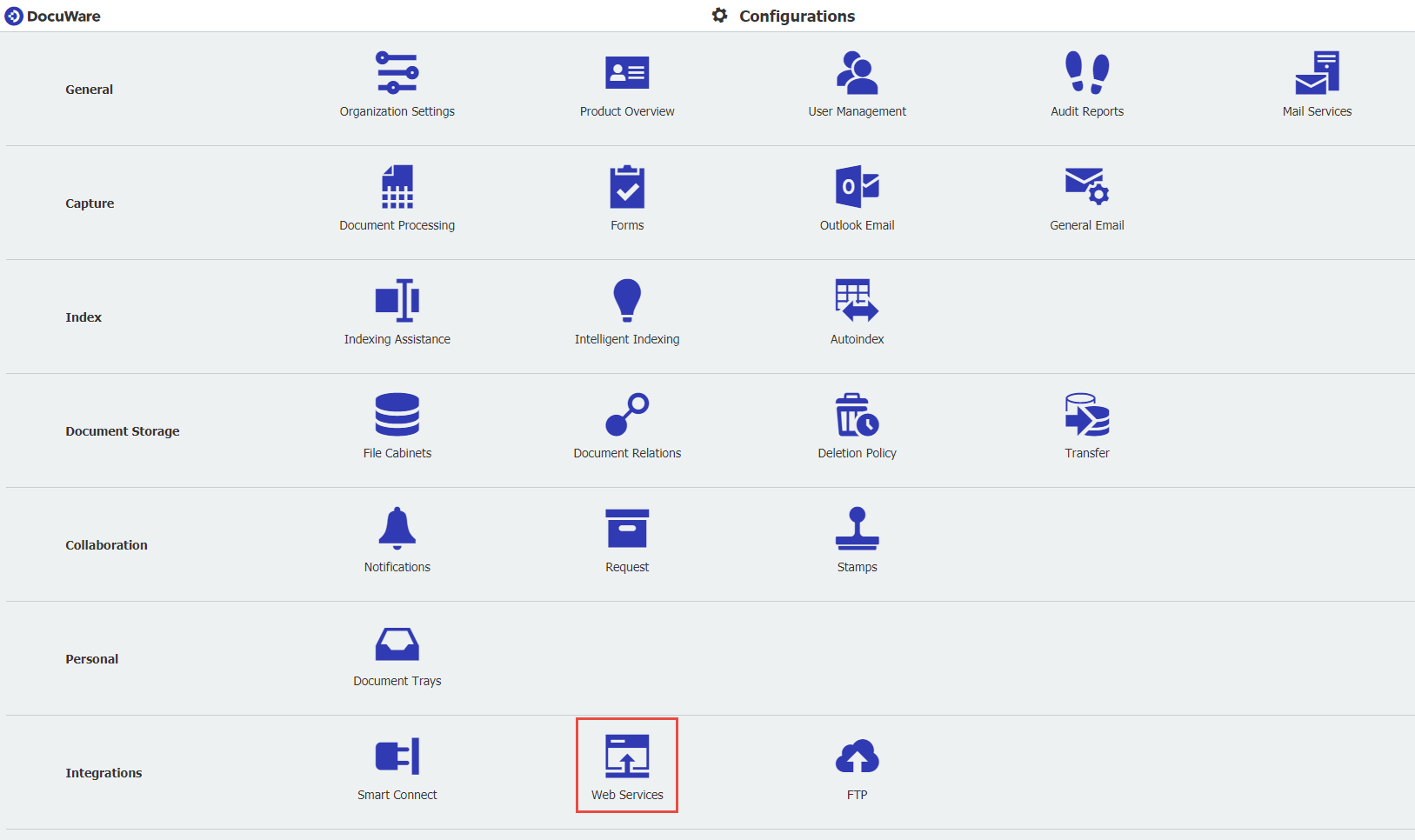 Enter the URL of your Web Service, then save the changes and test the connectivity. Once tested successful, we're ready to setup the Store dialog.



2. Enable Validations for the Store Dialog.
  Access the File Cabinet configurations, then go to the Store dialog section. From there, select the store dialog you want to use.

  Towards the bottom will be an option where the Validation service can be assigned. Assign your web service, then press "OK" then save your file cabinet changes.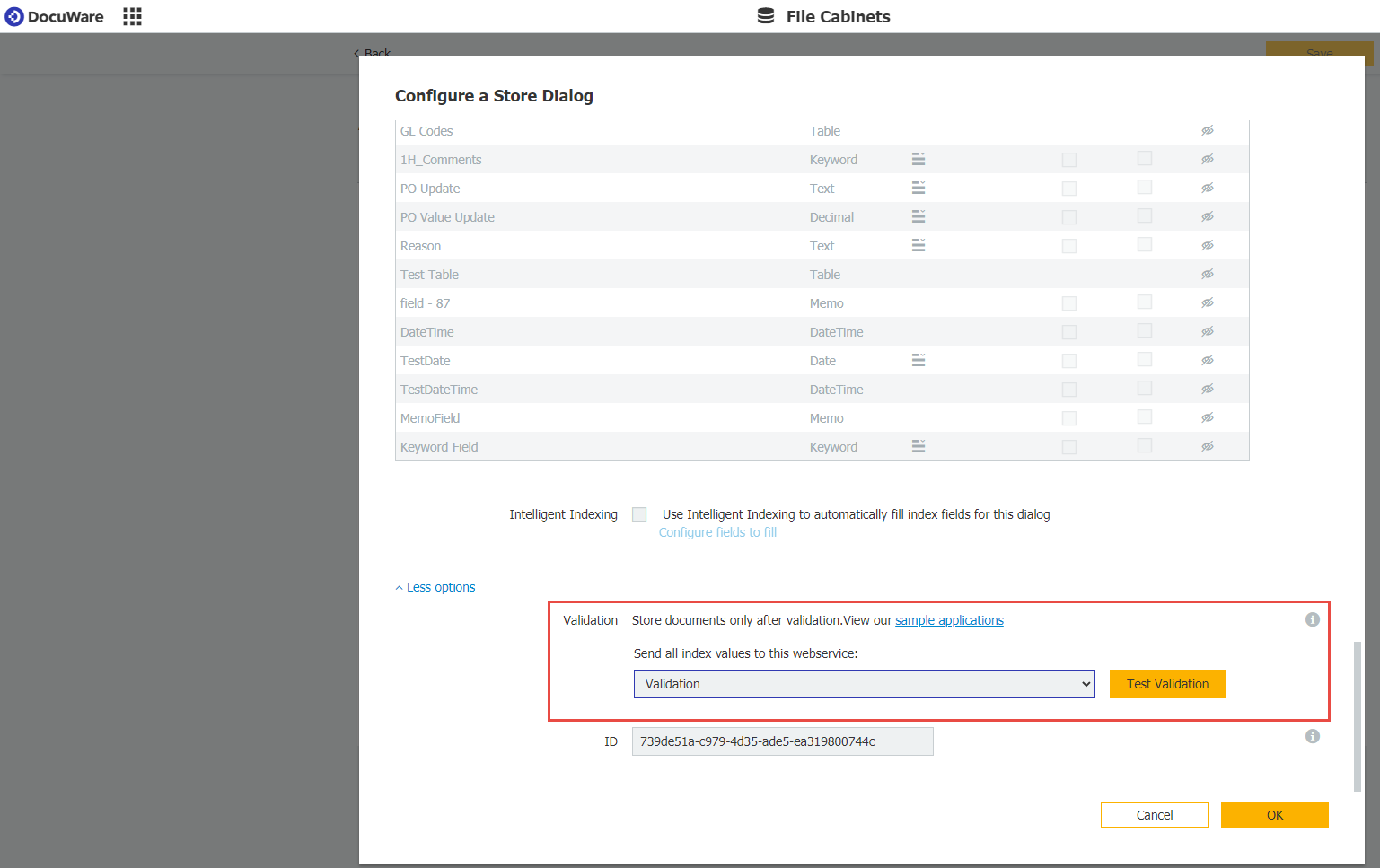 Once completed, the Validation service will be used when storing documents.
KBA applicable for both Cloud and On-premise Organizations.