Behavior:
When you scan documents using DocuWare Scan, in some circumstances instead of uploading to DocuWare the scans get stuck in a loop. The following message is displayed:

"Your document is being created and uploaded…"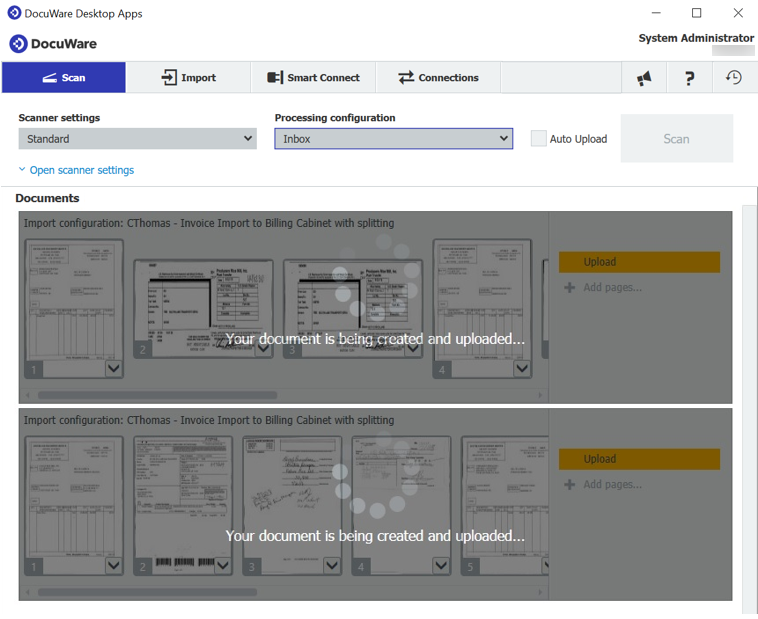 Solution:
To solve this behavior the document has to be deleted manually from the Scanner Temp folder of the DocuWare Desktop Apps. This temp folder is located in the localappdata folder of the user (%LOCALAPPDATA%\DocuWare\Desktop\DWScannerTemp), which started the DocuWare Desktop Apps.

After the document is deleted from the temp folder, the DocuWare Desktop Service and the DocuWare Desktop Apps have to be restarted. Since the document was deleted from the temp folder, the document must be scanned and stored to DocuWare again.

Please also check, if the Scanner Temp folder is excluded from the antivirus software, because if not, this could be the reason of such a behavior. Further information is provided here: How do I avoid conflicts with virus scanners and proxys?.

KBA is applicable to Cloud and On-premise Organizations.