Question:
How do I enable Intelligent Indexing for a File Cabinet store dialog?
Solution:
Enabling Intelligent Indexing for a store dialog can be done within the File Cabinets plugin. Please refer to the following;
1. Open the File Cabinets plugin, located on the Configurations page.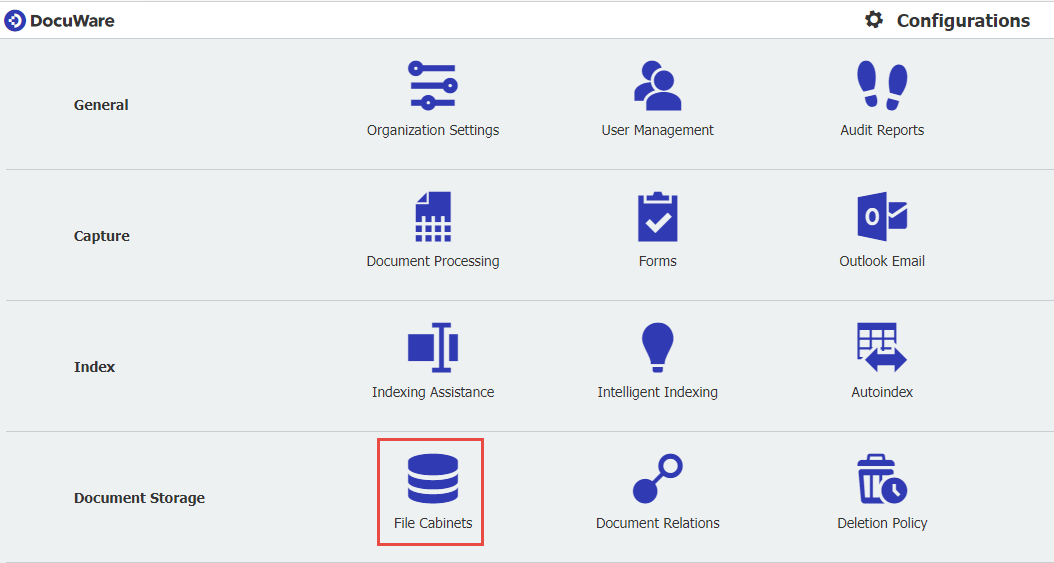 2. Locate the File Cabinet, then select the edit icon towards the right-hand side of the File Cabinet.



3. Navigate to the store dialogs tab and select the dialog you wish to enable Intelligent Indexing for.


(Note: Intelligent Indexing can be enable for store dialogs ONLY.)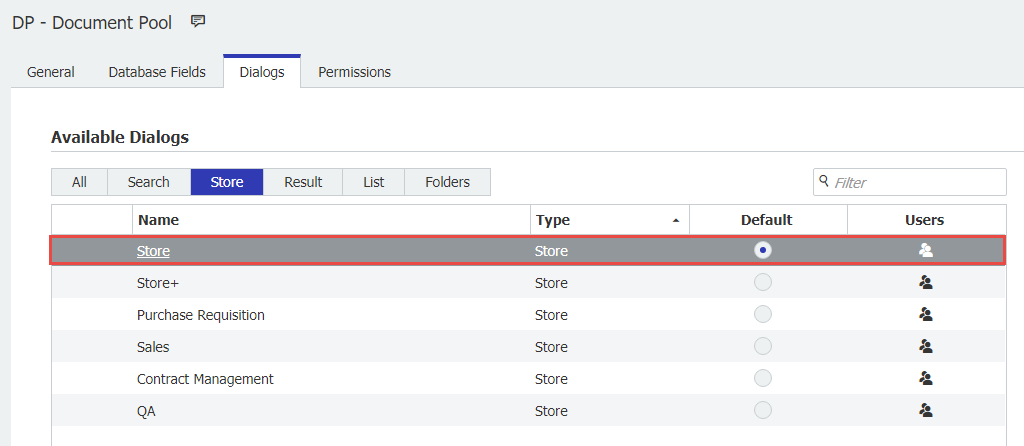 4. Scroll-down to the bottom of the Store dialog settings and enable the option depicted below;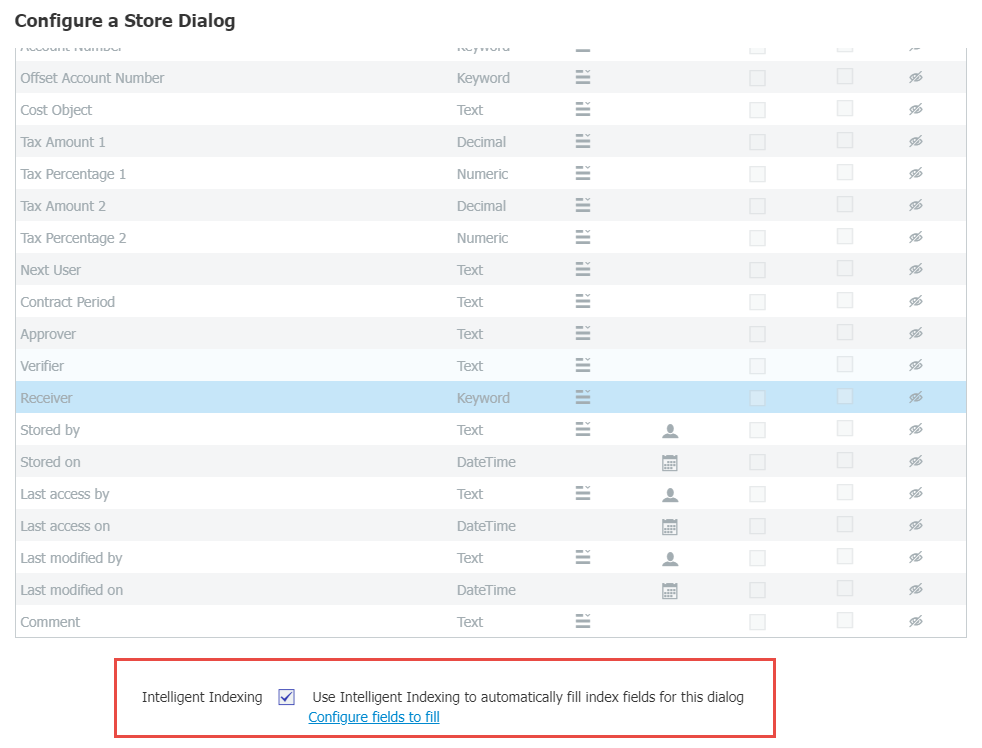 5. After Intelligent Indexing has been enabled, click-on "
Configure fields to fill
". Here, you may assign your fields to Intelligent Indexing fields to your desired preference. Once finished, save your changes and your store dialog is now configured with Intelligent Indexing.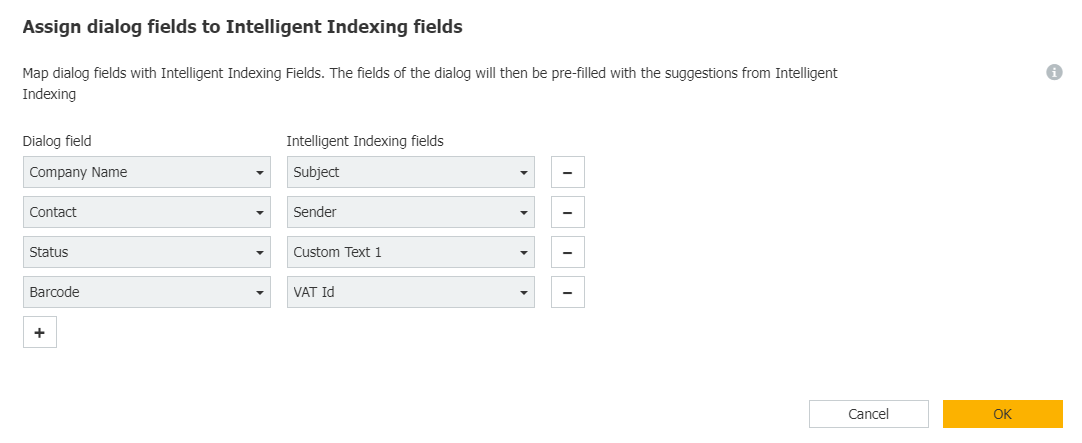 KBA is applicable to both Cloud and On-Premise Organizations.