Question: 
How do I manually unlock a user that has been locked out of DocuWare from failed login attempts?



Solution: 
To unlock the users account, please do the following;
1. From the system administrator's user account, navigate to the User Management plugin located on the Configurations page.

2. Next to the name of the locked user account, you will see a 
icon. Click-on this icon to unlock the user.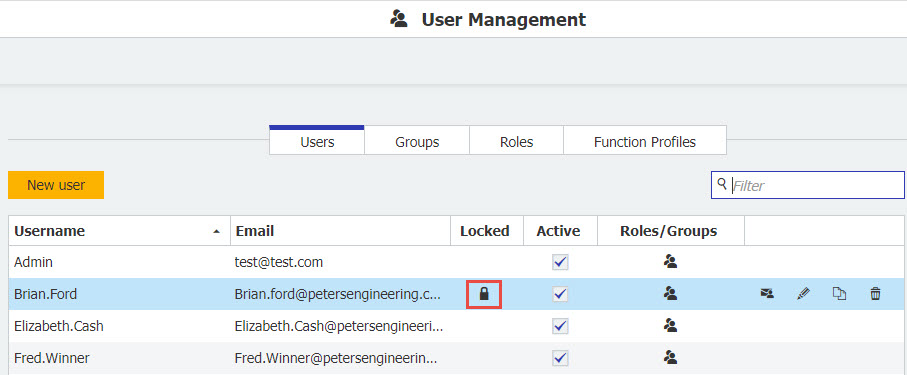 3. Once completed, the user will be able to login to DocuWare without error.
KBA is applicable to both Cloud and On-premise Organizations.