Behavior:
When trying to access the DocuWare configurations page in the Cloud, you receive the following message:
"You are being redirected to the application. Please wait..."
Nothing happens, and the message stays on the screen.
Solution:
This is due to incorrect time settings on the user's PC. To resolve the issue, go into your Windows "Date & Time" settings and choose the "Sync now" option to synchronize your clock to the correct local time: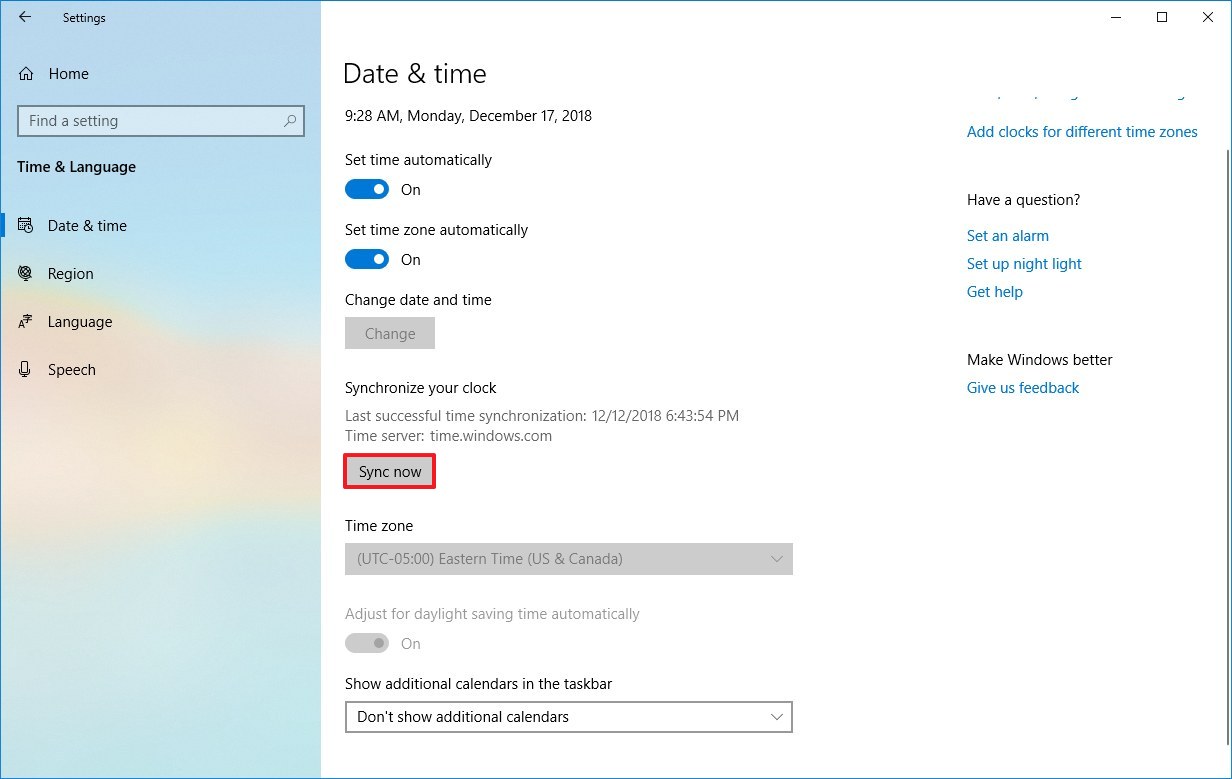 Refresh your browser, and accessing the configurations page should now be successful.
KBA is applicable for Cloud Organizations ONLY.