Scenario:
You would like to automatically purge documents based on a certain criteria.

Solution:
You can accomplish this through a DocuWare Deletion Policy.
1. Access the "Configurations" page.





2. If you have the correct permissions in place, you should be able to access the "Deletion Policy" plugin. If this plugin is missing from your configurations page, please contact your system administrator so they may grant you the necessary permissions.




3. In your configuration, you'll have many options for setting a criteria. This criteria can be based off one index entry, such as "Store Date"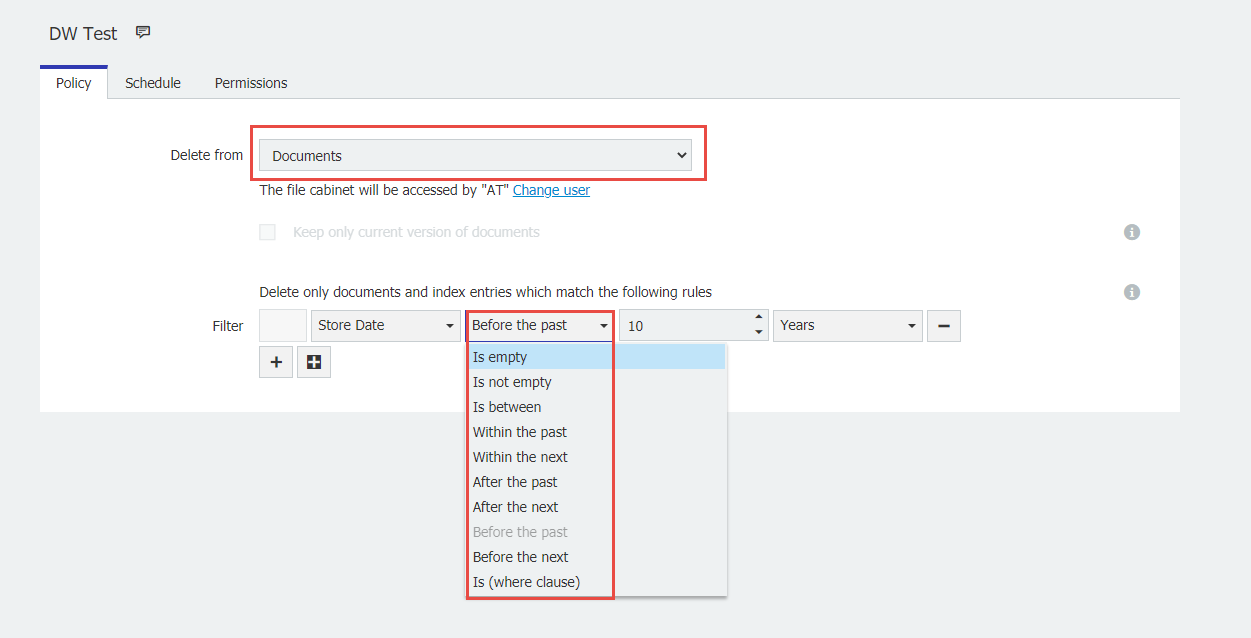 Note: It's VERY important to read the date options carefully, as they are very specific in wording.

For deleting based on an Store Date field, you'll have the option to choose between years, hours, days, or months.

4. You also have the options to add more field criteria, based on index entries or system entries.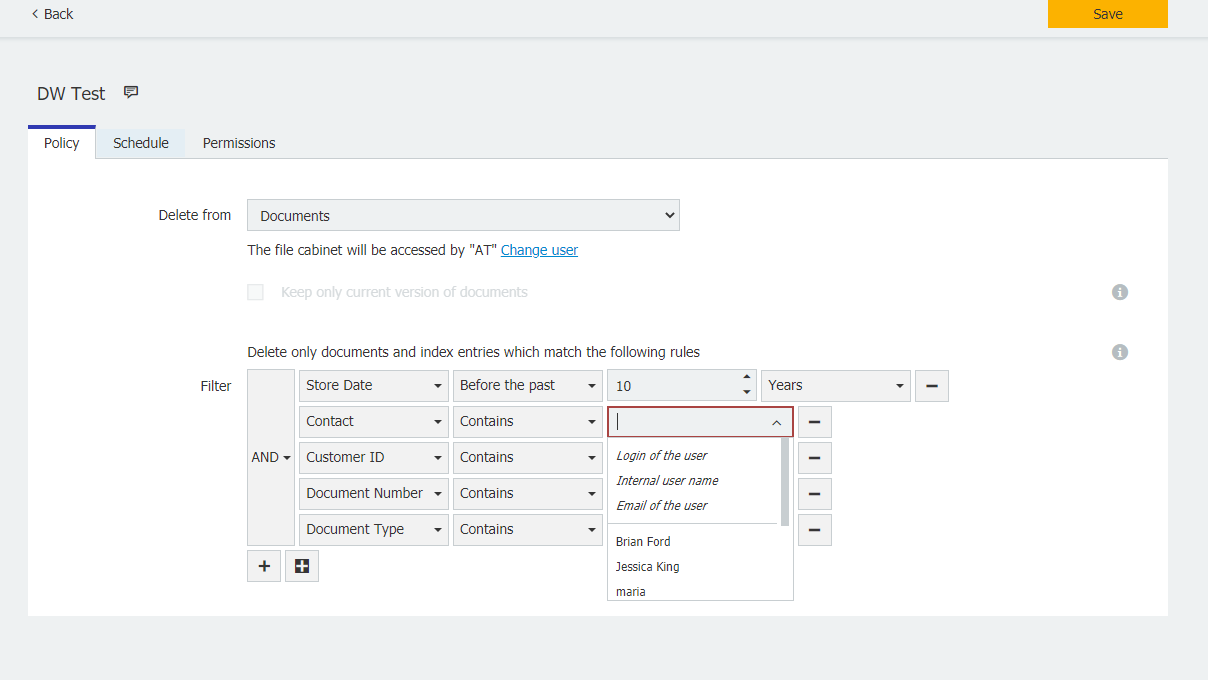 5. Next, you can define a schedule for the Deletion Policy to run on. You can customize the schedule's start time, and how often it runs based by minute, hourly, daily, weekly, or monthly. Additionally, you can set the schedule to "Never" and it will only run the policy when manually launched.




   6. Finally, you can specify who will have permissions to execute this Deletion Policy. Best practices recommend only applying this right to Administrative users as this module should be treated with high security.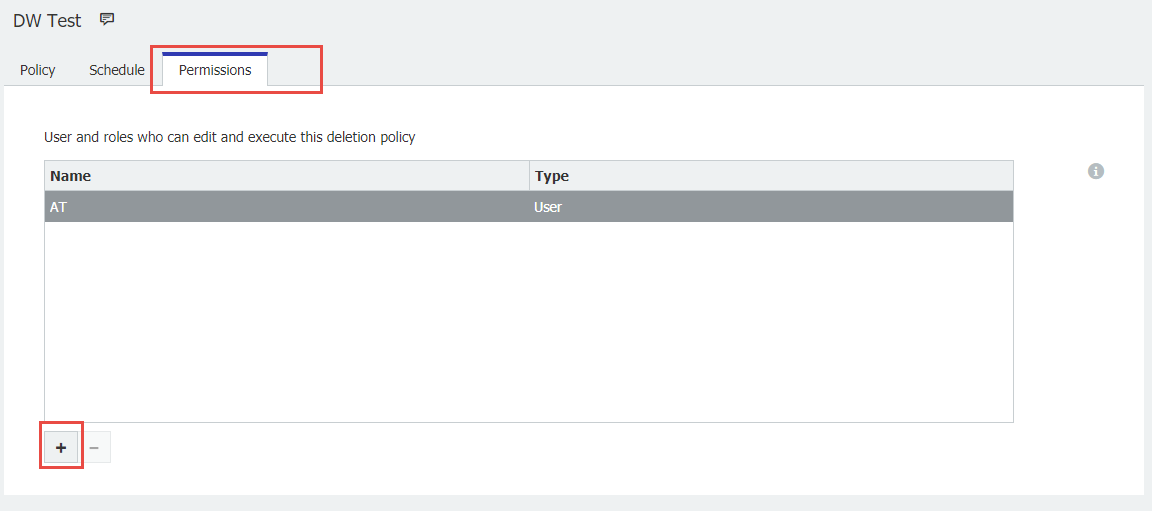 Once this has been done, save your configuration and it should be ready to run.




Once documents are deleted, they are permanently removed from the storage locations as well as the DocuWare database.

For Cloud Organizations, there is a fee associated with a restore of any accidentally deleted documents should the Deletion Policy be configured incorrectly.
KBA applicable for both Cloud and On-premise Organizations.